JBL Endurance Sprint review: Hit or miss touch-sensitive controls aside, these are great wireless earphones for working out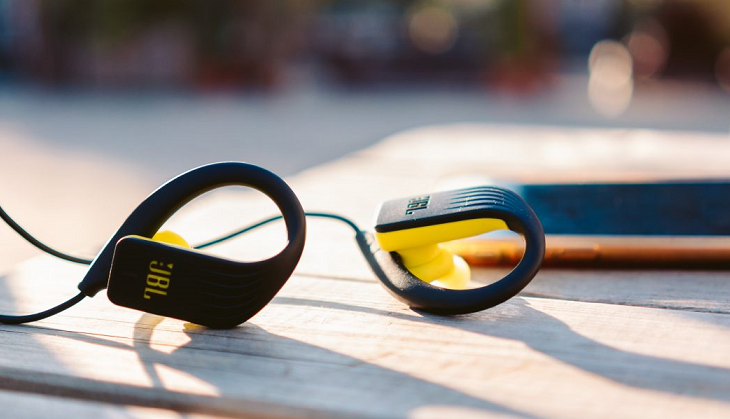 The wireless earphones market has evolved over the past year. Budget Bluetooth headsets are becoming commonplace these days. The latest in this category is JBL's Endurance Sprint wireless earphones that retail for Rs 3,999. These earphones are fully waterproof - they come with IPX7 certification - and once you get them to fit comfortably, the sound quality is pretty good.
What one notices immediately is the design of these earphones. They look a lot different than conventional wireless earphones. They are Bluetooth sport earphones. They have hooks that wrap over the top of your ear. The headphones are made entirely of rubber and there is no flap to cover the microUSB charging port. The JBL Endurance Sprint has magnetic ear hooks that make sure the earphones stay in place and don't stick out. They may seem chunky but after trying them on, I can confirm that they are indeed, a supremely lightweight fit.
One more thing that is instantly noticeable is the lack of an inline remote control. In fact, there are no physical buttons. What is there, instead, is a touch-sensitive panel on the right earpiece. This allows for one to - tap one to play/pause, tap twice to track forward and tap three times to track backward. Finally, one can make a single tap to answer and end incoming calls. Furthermore, one can swipe upward and downward to control the volume.
Quite the learning curve here. More than that though is the fact that it is very easy to accidentally tap on the right earpiece and initiate an action, even after one has gotten used to it. It's a welcome change and makes the earphones more compact, but there could have been a better implementation.
Finally, there is no carrying pouch included in the box.
Sound quality & battery life
The JBL Endurance Sprint earphones are a good sounding pair of earphones that don't push the barrier. Given the price, that is forgivable. There is a good tonal balance, smooth mids and the highs are never too high. The highs aren't harsh at all. The bass also sounds relatively good. They do have a good amount of clarity. In terms of sound quality overall, they trump the recently launched Jabra Elite 45e earphones. They do not sound better than the OnePlus Bullets Wireless though.
The JBL Endurance Sprint aren't supposed to be audiophile earphones. They are supposed to be the perfect pair of workout earphones. I must say, they get pretty close to being there.
What impressed me a lot was the battery life. The battery life is rated 8 hours by JBL and in real-world usage, I got pretty close to that. I was constantly hitting seven and a half hours, good enough for a couple of workouts. What's even better is that these earphones support fast charging. With just 10 minutes of charge, one can get an hour of battery life.
What was disappointing was the overall call quality. A number of my friends reported muffled sound quality or some disturbance from my end. If you're using these to take calls - especially work calls - then please look elsewhere.
Verdict
The JBL Endurance Sprint earphones hit the right chord on a number of occasions - secure fit, waterproof (IPX7 rating), inexpensive (retailing at just Rs 3,999) and bass forward - and are a good option for most fitness freaks on the lookout for a new pair of wireless earphones. There is also solid battery life on the Endurance Sprint.
Still, if you don't want touch-sensitive controls and want a more balanced sound, you can look elsewhere at the OnePlus Bullets Wireless, Jaybird X3 or, my personal favourite, JLab Epic Sport Wireless.
To sum it up, the JBL Endurance Sprint won't set the market on fire in any category, but they're above average in most.