Jabra Elite 45e review: Low on bass, high on call quality & great for exercising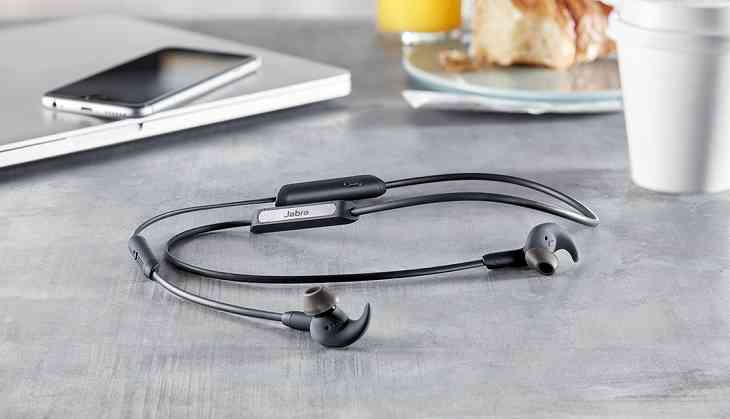 Jabra has been slowly making a name for itself in India with its line of affordable wireless earphones. To make a name for itself, Jabra has been pricing its products aggressively. The under Rs 10,000 market is getting more and more competitive and audio quality is improving day-by-day. To that effect, Jabra unleashed its latest range of earphones.
I've been using the Jabra Elite 45e for over a month now. At a price of Rs 7,499 on Amazon India, these may be a tad bit overpriced but are definitely worth your hard earned money. Once I got a comfortable fit, I was able to go running with them without the fear of them falling out. I was also able to easily go between answering calls and listening to music.
Jabra has had to compete with the likes of Sony and Bose in recent times but in the budget segment, they have been constantly at the top of their game.
The Elite 45e headphones provide a quality experience at an affordable price with the added incentive of them being voice assistant enabled. That holds true unless you're a hardcore bass fan. These headphones wrap around the front or back of one's neck and creates a secure fit, unlike some of the competitors' products.
These aren't noise-cancelling headphones, but they do have ambient noise reduction. This means that all those distracting sounds will be kept at a bare minimum so that you can have uninterrupted phone calls or listen to all that music with pristine clarity.
The Elite 45e headphones are an example of that quality at an affordable price. These headphones have a cord that wraps around the front or back of the neck to create a secure fit. One other benefit is that the two ends of the band have a magnetic strip, that when attached to each other, turns off the headphones. You can also use these strips to answer/end calls.
Furthermore, there is a companion Jabra+ app. This allows one to adjust the audio to suit their listening preferences. As mentioned above, these headphones are also compatible with voice-enabled assistants Alexa, Siri & Google Assistant.
The battery is listed as eight hours on a single charge. While I never hit the eight-hour mark, I constantly ot around seven hours of battery life out of the Elite 45e headphones, and for me, that was good enough for a day full of office and more.
All of the above that I have mentioned surely is positive, but if audio quality isn't up to the mark, then why bother with the product at all.
Audio: Low volume, high clarity
Yes. The audio quality on the Elite 45e's isn't going to blow your socks off. The most positive thing I can say about them is they deliver high on clarity. They are perfectly good for your daily dose of podcasts and casual music that you listen to, but for a rich audio experience, you may need to look elsewhere.
The problem begins and ends with the bass. Most, if not all, the bass tracks out there sounded rather flat and didn't have anything in them to stand out. I have had the Jlab Epic 2 Bluetooth earphones for about two years now and those deliver a lot more bass at an even lesser cost.
The soundstage is strictly average. At a lesser price point, maybe Rs 5,000, the soundstage may have been forgiven, but at Rs 7,499, it is hard to recommend. There is just a lack of depth. Listen to any instrument-heavy song out there and you'll notice that you won't be able to decipher each individual instrument.
Again, like I mentioned above, the mid-tones are excellent and podcasts and calls sound terrific.
Verdict
Jabra prides itself on call quality and that is where it delivers. For the serious audiophiles out there, I'd recommend looking elsewhere.
Once the price drops though, these will be way more easy to recommend to the average consumer. Especially those who are buying their first pair of wireless earphones.
The 1More iBFree Sport offers better audio quality but the fit is a problem for most. Other than that, there are the OnePlus Bullets Wireless that are cheaper and quite a hit.
The Jabra Elite 45e is for those who need a good fit, earphones that don't tangle, make a bunch of phone calls and listen to a ton of podcasts.