As India launch approaches, Google investigating Pixel 2 XL screen burn-in reports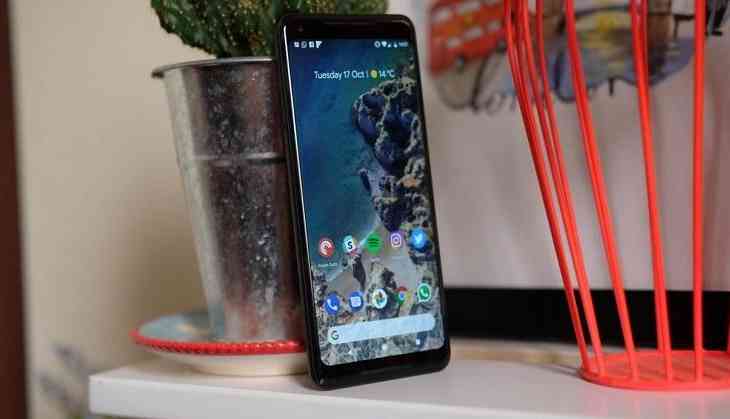 Days prior to launching in India, reports have been surfacing about major display problems with Google Pixel 2 XL review devices. Google's recently announced its flagship smartphones, Google Pixel 2 and Google Pixel 2 XL. The smaller Pixel 2, with its larger bezels, has a Samsung AMOLED panel. The almost bezel-less and larger Pixel 2 XL, meanwhile, has LG's P-OLED panel.
Slated to launch on 27 October in India, Google is going to have a tough time on its hands getting the larger Pixel 2 XL into the hands of consumers. Latest reports from the weekend are about Pixel 2 XL's having a screen burn-in problem. To have a screen burn-in within just two weeks of usage, is a serious issue and possibly a dealbreaker for many prospective buyers of the Pixel 2 XL.
Here's a tweet from Android Central's Alex Dobie:
That's some pretty wild OLED burn-in on the Pixel 2 XL after maybe 7 days of full-time use pic.twitter.com/EPJTs6D0Kg

— Alex Dobie (@alexdobie) October 22, 2017
And here's one from 9to5Google's Stephen Hall:
Well, hello there. I have burn-in on my 2 XL. Not as bad as some, but this is maybe 10 days of not even being used as a primary device. pic.twitter.com/g600Gw1GdK

— Stephen Hall (@hallstephenj) October 22, 2017
Viewing a grey imaage on the screen and you can notice exactly where the navigation bar has settled in on the display. You see the pixels where the software navigation buttons - home, back and recent - are placed. Basically, the software navigation buttons are causing some parts of the P-OLED diplay to show ghosting, especially when displaying things in full screen.
In simpler terms, when an image is on the screen for far too long, it causes that screen to appear even after the display is changed. Normally, OLED panels exhibit this months/years after being first used.
Google has confirmed to Android Central that they are investigating reports of these Pixel 2 XL screens that suffer from burn-in. "The Pixel 2 XL screen has been designed with an advanced POLED technology, including QHD+ resolution, wide color gamut, and high contrast ratio for natural and beautiful colors and renderings. We put all of our products through extensive quality testing before launch and in the manufacturing of every unit. We are actively investigating this report."
Here's one more. This time from 9to5Google's Justin Duino:
Welp, looks like my Pixel 2 XL also has burn in. It's still faint but I adjusted the colors to make it more visible pic.twitter.com/ZPfmZeMoWO

— Justin Duino (@jaduino) October 22, 2017
Whether this is a widespread issue and whether Google does something about this remains to be seen.
The only solution now is that the Pixel 2 XL doesn't always use the black navigation bar. Instead, the appearance changes depending upon what's on the screen. That should help mitigate the problems a little bit.
Luckily for Google, they aren't the only ones with a display problem as Android Authority points out: "In fact, there were also complaints that the S8 had a pinkish display. The Nexus 6 screen was reported to be too yellow, as was the Nexus 5X's. The OnePlus 5, meanwhile, was said to have a wobbly screen when scrolling fast. Then there were comments regarding a "screen flicker" on the LG G6 earlier this year too."
Last year's Google Pixel also suffered from burn-in and screen issues during the early days. People were granted warranty replacements. The same will likely happen with the Pixel 2 XL.