A car with emotions! Honda all set to make driving as immersive as it gets
Catch Team
| Updated on: 7 December 2016, 21:50 IST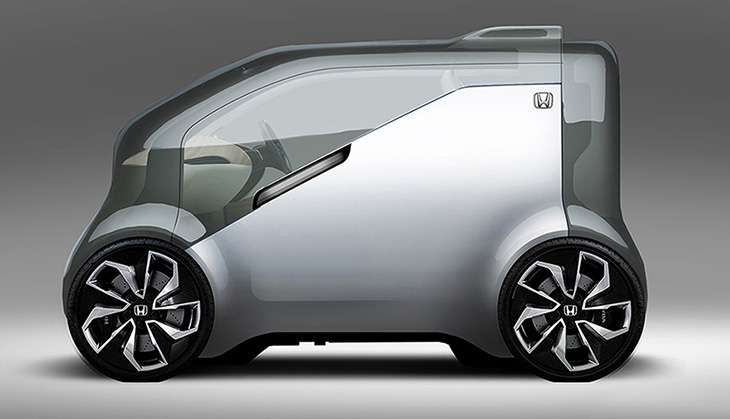 If you own a car, you've probably done this at some point in your life. Giving your car a name. Talking to it, coaxing it to run that extra mile when the needle is pushing the reserve territory. Car manufacturing giant Honda knows how deep that kind of connect can be for a lot of customers.
So it's decided to take the radical step and create a futuristic vehicle which has what they're calling an "emotion engine." Something that can really communicate with the driver and make the experience as personal as it gets.
The 'Emotion Engine'
Honda has just recently announced its plans to tap into a technology that uses artificial intelligence, robotics, and big data to produce a super immersive vehicular experience in the form of NeuV cars - a concept automated EV commuter vehicle that comes loaded with ultra-perceptive AI. Hence it's being referred to as the "emotion engine."
This announcement comes together with Honda revealing its theme for the upcoming 2017 Consumer Electronics Show (CES) in Las Vegas: "Cooperative Mobility Ecosystem." The Honda website defines the "emotion engine" as "a set of AI technologies developed by cocoro SB Corp., which enable machines to artificially generate their own emotions."
The July press release that announced the collaboration said that the "emotion engine" will enable the vehicle to engage with its user's conversations and emotions so that, "the owner forms a deeper emotional bond to the vehicle."
The idea of an unmanned car has of course been around for some time now and the prospect of an even deeper connect is certain to appeal to a large number of people. Check this out to get a glimpse of what Honda's concept could be like (except, it'll be a lot better):
Business Insider writes that, "The NeuV is small, presumably lightweight, and obviously optimized for shuttling around cities, dealing with tight parking and heavy traffic. So-called "city cars" haven't' been very popular with consumers, but as technology enables more self-driving and fleet management, they're set for something of a comeback."
The Driving Force
Japanese telecommunications and internet corporation Softbank is the main player. Its founder Masayoshi Son, earlier this year, had announced the "crazy idea" of developing cars that can read a driver's emotions.
He spoke at a Tokyo event of looking at ways of using SoftBank's humanoid robotic technology to cars so they can communicate with drivers even at a basic level by helping them park. At the same event Son spoke about how the Honda future cars could interact via cloud-based technology based on SoftBank's "Pepper" robot - a life-sized robot that processes human emotions.
Fortune quotes him saying: "Imagine if robots, with their super intelligence, devoted themselves to humans. And imagine that cars themselves became supercomputers or robots one day. Honda will be the first to adopt this technology."
The plan, Fortune reports is to "research ways to assess a driver's speech, along with other data compiled by vehicle sensors and cameras, to gauge the driver's emotions and allow the vehicle to engage in conversation."