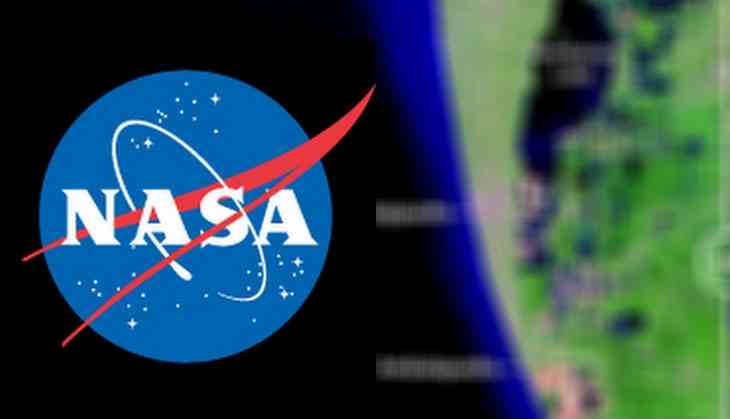 After a huge loss of life and property in Kerala, the state is stepping towards the normal stage. However, over 357 people have lost their lives and thousands of people become homeless due to this catastrophe. Even, the Centre has declared the floods in Kerala as the natural calamity of severe nature.
The effect of the floods was so severe that the images of the destruction have been captured by the National Aeronautics and Space Administration (NASA).
However, NASA has released the before and after images in which the impact of the flood can be seen.
Reportedly, the first satellite image was taken on 6th February 2018.
Check out the two images released by NASA.
NASA has taken the second satellite image of Kerala on 22nd August 2018, in which the extent of the flood can be seen.
The second satellite image, taken on August 22, 2018, shows the extent of the flood.
Image 2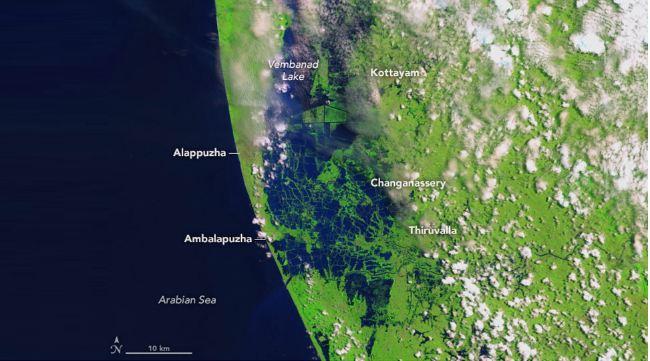 While the image taken on 6th February 2018 was taken by the Operational Land Imager (OLI) on the Landsat 8 satellite acquired the left image, before the flood.
Watch Video:
Also read: NASA mission to Sun: OMG! Get ready to touch 'the Sun'; this Indian-origin astronaut to be a part of this mission