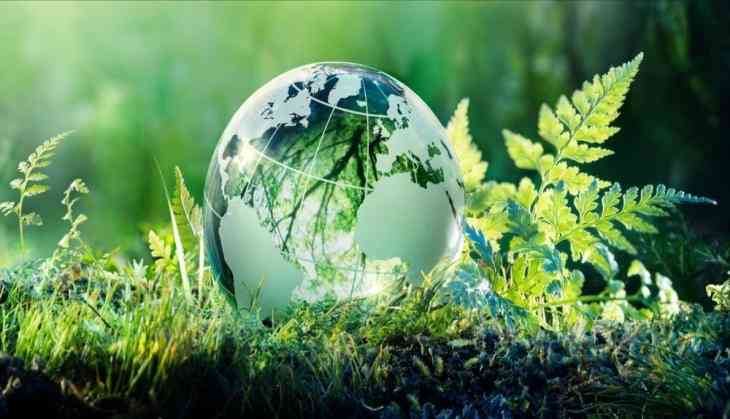 On 22nd April, the world is celebrating the day as Earth Day. To make the day more memorable, NASA has come up with an amazing idea to highlight the importance of the environment and the planet.
The space agency has asked people to share their images of the Earth and post on social media by using a hashtag as #PictureEarth.
People who will shared their picture earth will be featured in videos and collage made by NASA.

Here's how to participate in NASA's #PictureEarth contest:
Interested users can post their images that show Earth's life, beauty and motion on their Instagram, Facebook and Twitter. NASA would select the pictures that would show the beauty of the blooming flowers, ancient trees, frozen ice, warming sunlight, clouds or any other images which shows the lives.
Stop to smell the roses 🌹... and then take a picture! This #EarthDay while we're showing the love for our planet, we want to share photos taken by you! Snap your best close-up using #PictureEarth & see how your 📸can be featured: https://t.co/93W09gEtrH pic.twitter.com/0S7LNcnlop

— NASA (@NASA) April 22, 2019
Become a citizen scientist w/ your smartphone. Create your own cloud in a bottle. Share your favorite nature photos w/ #PictureEarth. Participate in these activities & more through public & global social media events this #EarthDay! See the full list here: https://t.co/0cZrV8NHKo pic.twitter.com/5HEJVBGrUF

— NASA (@NASA) April 21, 2019
Users can post their image with a caption and shared it with a hashtag #PictureEarth on their own social media page.
NASA will select the image with this hashtag and will feature the best images in its video or the collage.
However, many people have shared their #PictureEarth on social media.
Check out few of them:
#earthday #PictureEarth #courmayeur pic.twitter.com/ahcdctMVmG

— About_Sacca (@SaccaPhotograph) April 22, 2019
Desde el Mundo del Misterio Verde, Guatemala, les comparto estas hermosas imágenes, #PictureEarth Feliz Día de la Tierra #EarthDay y continuemos conservando el mundo que habitamos, cuidando nuestros ecosistemas. pic.twitter.com/hkIpgtBK8t

— JF García Molina (@JFGarciaMolina) April 22, 2019
#EarthDay #PictureEarth pic.twitter.com/o4NipGoHom

— Delcy El Tenn (@ElTennDelcy) April 22, 2019
Magnificent view of planet earth. #nasa #NASAEARTH #EarthDay #PictureEarth pic.twitter.com/SF2m4vsxwS

— Mahesh Babu (@RudrapatiMahesh) April 22, 2019
HIKING is one of my favorite activities. breathtaking sites, the smell of plants, fresh air? YES PLEASE. so great fun that i have beautiful places to explore just in my backyard! #earthday #pictureearth pic.twitter.com/73QPkK4Fnk

— classy (@classycasper) April 22, 2019
Happy Earth Day, let's showcase and take steps to preserve the beauty of our planet ! #EarthDay . Here a lovely #PictureEarth that is precious to me, from #South24Parganas,WB,India near the #Sunderbans pic.twitter.com/i4YRuOo5c2

— Sam Solomon Dasuru (@DasuruSam) April 22, 2019
#EarthDay #PictureEarth This picture of live #VoiletCarpenterBee has been taken in BHEL Golf Club, Bhopal, Madhya Pradesh, India. A wonderful creation of Mother Earth. pic.twitter.com/6zjqp2rcvY

— AnoopMalhotra (@malubhai10) April 22, 2019
#PictureEarth Rome pic.twitter.com/bFyDX4AsR4

— Cristiano (@FateOfLight) April 22, 2019
So, share your #PictureEarth with NASA and featured yourself in its in videos and composite images that will be shared by space agency on social media after Earth Day.
Also read: Watch how NASA astronaut performs this famous Indian folk dance in Space will leave you stunned! see viral video