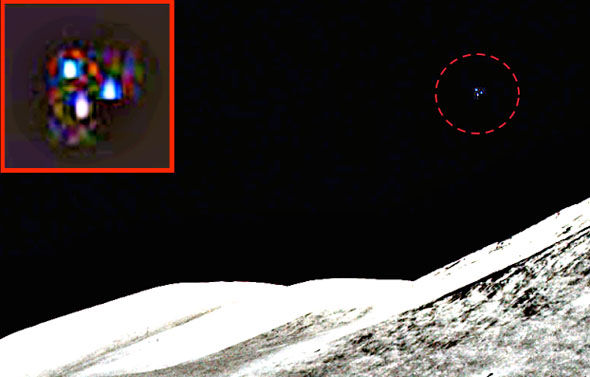 A former NASA employee claims that three mysterious Unidentified Flying Objects (UFOs) were spotted by NASA during the lunar landings.
In a video testimony, Dona Hare says the US space agency covered up a series of UFO sightings which they codenamed 'Santa Claus'.
According to Dailymail.co.uk, Hare claims she was told by numerous sources, which she does not name, about three UFOs that landed shortly after one of the moon landings.
However, she did not reveal when this incident took place.
"I walked into a restricted area of the photo lab where they developed film from the moon and other satellite pictures," Hare recalls in the video. "A gentleman pointed my attention to one area of this mosaic. I believe they were satellite pictures, but I'm not sure," the Dailymail quotes Hare.
Not only is Hare accusing NASA of hiding UFO sightings, she also says that the agency has doctored numerous images and obscured thousands of photographs as well.