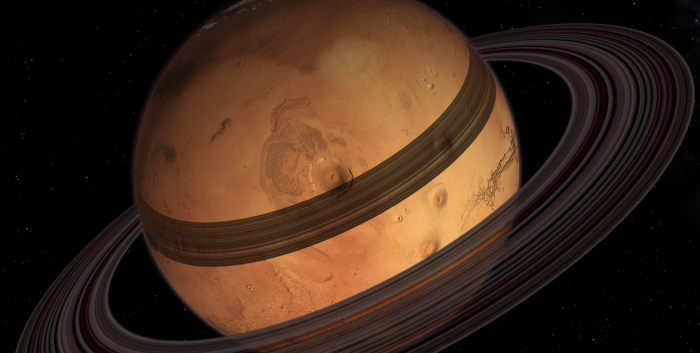 According to a new study, Mars will lose its largest moon, Phobos, but will gain a ring.
Phobos is slowly falling toward the planet, but rather than smash into the surface, it likely will be shredded and the pieces strewn about the planet in a ring like the rings encircling Saturn, Jupiter, Uranus and Neptune.
Though inevitable, the demise of Phobos is not imminent. It will probably happen in 20 to 40 million years, leaving a ring that will persist for anywhere from one million to 100 million years, according to two young earth scientists at the University of California, Berkeley.
Researchers Benjamin Black and Tushar Mittal estimate the cohesiveness of Phobos and conclude that it is insufficient to resist the tidal forces that will pull it apart when it gets closer to Mars.
The study appears in Nature Geoscience.
-ANI