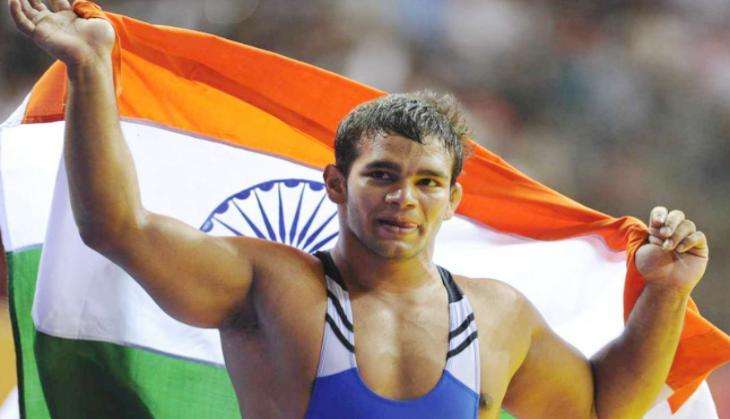 Rumours are doing rounds that Narsingh Yadav might not be able to join the Indian contingent for the Rio Olympics 2016 after the star wrestler was stopped from accompanying the Indian team for the preparatory camp in Georgia.
According to a report in the Telegraph, Narsingh failed the dope test conducted by the National Anti-Doping Agency on 5 July, whose result came out on 16 July. It is speculated that the wrestler has also failed the B sample test.
Narsingh, 26, has been in terrific form for the last couple of years. He won the quota place for India in the 74kg in style when he grabbed the bronze medal in the 2015 World championship in Las Vegas.
"The five-member men's wrestling team are set to leave for Georgia on Monday. They will train there and will fly to Rio directly. However, Narsingh will not accompany the team. The reason for that is not known," Telegraph quoted a sports ministry official as saying.
Suspicion started growing when an official of WFI was handed over all the accreditations of the Rio-bound wrestlers, except for Narsingh's, by the Indian Olympic Association (IOA.)
However, WFI assistant secretary, Vinod Tomar, refused to comment on the matter. He said, "We have to look into things before making any comment."
Narsingh was embroiled in a legal battle with wrestler Sushil Singh who opposed the former's participation in the summer games.