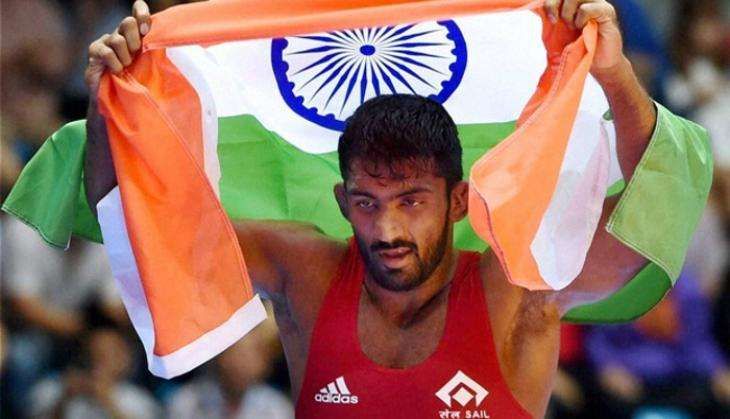 India's hopes of ending their Rio Olympics campaign on a high received a major setback after wrestler Yogeshwar Dutt suffered a crushing 0-3 defeat at the hands of Mongolia's Ganzorigiin Mandakhnaran in the qualification round of the men's freestyle 65kg event on 21 August.
The London Olympic bronze-medallist's only hope of making it to the medal rounds was in his Mongolian opponent reaching the gold medal round. But, the gold-medallist from the 2010 Asian Games and a two-time World Championships bronze-winner lost 0-6 to Russia's Soslan Ramonov in the quarterfinals.
Even if Mandakhnaran had reached the final, Yogeshwar still had to fight two repechage rounds before entering the bronze medal playoff.
The 33-year-old grappler from Haryana, who is playing in his fourth and, in all probability, last Olympics, looked a pale shadow of his previous self as he lost 0-3 to the Mongolian grappler.
From the very beginning, Yogeshwar failed to get around the Mandakhnaran, who moved at a very fast pace.
In the opening period, Mandakhnaran earned a point in 30 seconds due to the passivity of Yogeshwar to take a 1-0 lead.
Mandakhnaran then turned a defensive position into an attacking one to take down Yogeshwar and quickly bag two points to surge ahead.
With a minute to go, Yogeshwar failed to get around his opponent and went into the break 0-3 down.
Yogeshwar, who qualified only in March this year for the Rio Games after struggling with a knee injury, was expected to turn the tables in the second period but he just could not script a comeback.
In the last minute of the bout, he tried to pin down his rival but all his efforts went in vain.