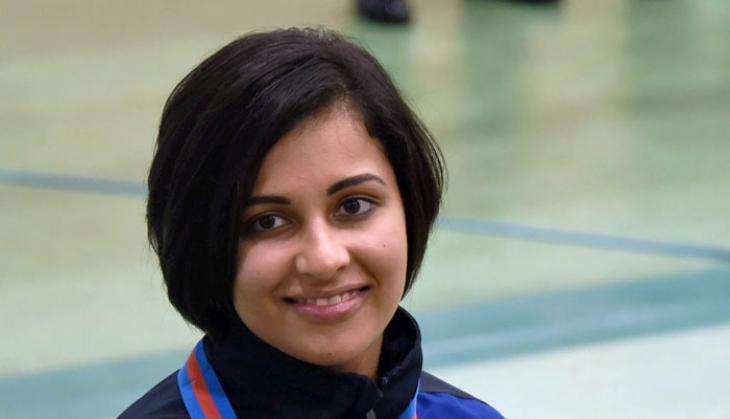 After a disappointing outing on the opening day of Rio Olympics, India's campaign suffered another setback after star shooter Heena Sidhu failed to qualify for the women's 10m air pistol event on 7 August.
The 26-year-old shooter finished at the 14th spot with a score of 380 points. Russia's Vitalina Batsarashkina finished at the top spot with 390 points, followed by Ekaterina Korshunova (387 pts) and Anna Korakaki (387 pts).
The Patiala-born athlete shot 10, 9, 9, 10, 10, 9, 9, 9, 10, 9 to score a poor 94 in her first series. The second series didn't see much of an improvement from the Indian shooter who shot 10, 10, 10, 8, 10, 9, 9, 10, 10, 9 to score 95 points.
Sidhu tried to make a comeback in the third series as she scored 96 points, but it was a tad too late for the Indian star. After the third series, table-topper Batsarashkina was at 291 points, only six points ahead of Sidhu.
The gap in positions between the two goes on to show how crucial was every shot in the competition. Sidhu scored another 95 (9, 10, 9, 10, 9, 9, 10, 10, 10, 9) in the fourth series and failed to make the cut for the final round.
Sidhu has now joined the list of her fellow women shooters - Apurvi Chandela and Ayonnika Paul - who failed to qualify for the final round of the 10 m air rifle event. However, Sidhu still has a chance to bag an Olympic medal when she competes in the 25m pistol discipline on 9 August.