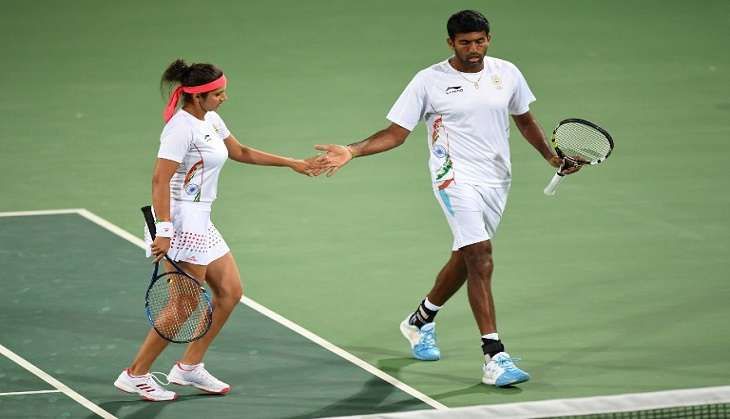 The fourth-seeded pair of Sania Mirza and Rohan Bopanna lost 6-2, 2-6, 3-10 in the mixed doubles semifinals to USA's Venus Williams and Rajeev Ram at the Rio Olympics. A win for the Indian pair would have meant a first ever final in tennis. Instead, they will now play in the bronze medal play-off on Sunday.
Mirza Bopanna got the upper hand early on in their match against Williams Ram. Mirza and Bopanna were solid throughout the first set, never relenting and eventually wrapping it up 6-2. The Indians took a break of serve early on in the first set and then consolidated with a second break of serve. The second set however, was a different story.
A resurgence from the American pair saw them claw their way back into the match in the second set. Williams unleashed her best in the second set to unseat the Indians. Both Mirza and Bopanna faded as the second set went on and the spark they had in the first was long gone. The big momentun shift took the wind out of the Indians. Two breaks in the second set gave Williams-Ram a 2-6 win and into the third set tie-breaker the match went.
After a 3-3 changeover score in the third set, the Americans took seven straight points to finish off the match and advance to the finals. Towards the end of the match, the Indian pair started giving away points cheapley.
Venus jumped, Ram stood in disbelief. What's more remarkable is that Ram wasn't even a part of the USA Olympics team two weeks ago.
For Mirza and Bopanna, the only hope now is a win in the bronze medal play-off match on Sunday.