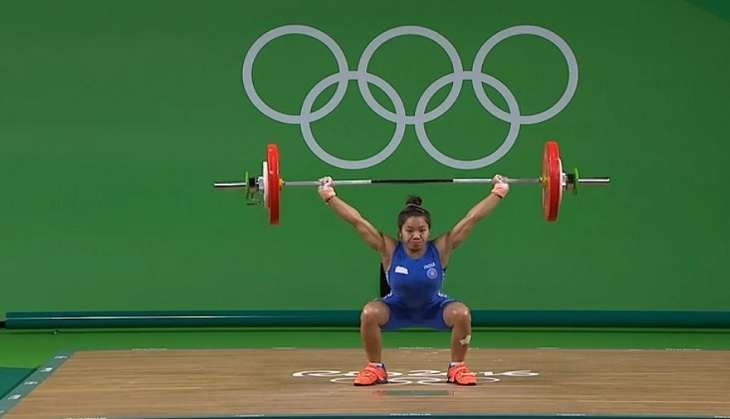 Saikhom Mirabai Chanu, winner of silver medal in women's 48 kg weight class at the 2014 Commonwealth Games, finished 11th at the Rio Olympics after failing to put up an aggregate score. Mirabai Chanu failed in all three attempts at the clean & jerk. Mirabai Chanu had lifted 82kgs in the snatch. After the snatch stage, Mirabai Chanu was in a respectable sixth position. Unfortunately, with no score in the clean and jerk stage, she finished a lowly 11th. Another let-down for Indian fans as some experts predicted that Mirabai Chanu had a very good shot at the bronze medal.
Japan's Hiromi Miyake lifted 107kg in her third attempt in the clean and jerk section to assure her of the bronze medal. The gold medal was being fought between Thailand's Sopita Tanasan and Indonesia's Sri Wahyuni Agustiani. Tanasan lifted 106kg and 108kg in her first two attempts. She failed at 110kg in her third. That means that Agustiani had two attempts to lift 115kg (two short of the world record of 117kg) and snatch the gold away. The weight was just too much for Agustiani and she buckled, having to settle for a silver medal.
Tanasan put up an incredible performance that never looked to be challenged at ay stage during the event.