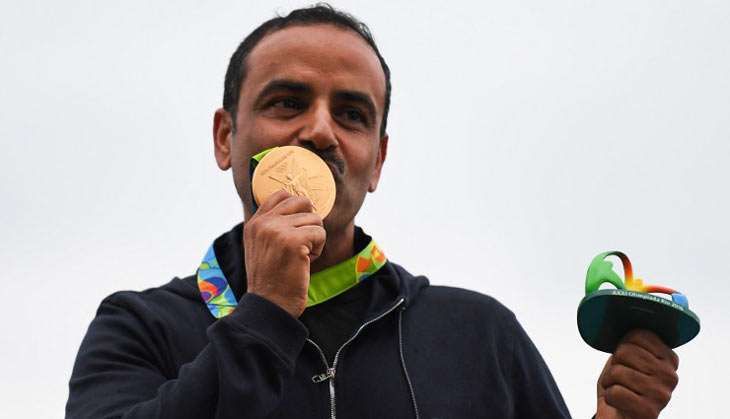 In a first, an independent athlete has won a gold in the Olympics. Kuwait's Fehaid Al Deehani, who competed as an independent athlete in the men's double trap, beat Italy's Marco Innocenti in the finals to win the coveted gold.
Kuwait was suspended by the
International Olympic Committee (
IOC) in October 2015 when the Kuwait government was accused of interfering in the affairs of the national Olympic Committee. Also, earlier this month, Kuwait lost a court case against the IOC ban. So, along with seven other athletes, Al Deehani was allowed to compete as an independent athlete in Rio.
Previously, Al Deehani had represented Kuwait in 2000 Sydney Olympics and 2012 London Olympics, winning a bronze both times. The 49-year-old veteran is a proud officer in the Kuwait army.
In the gold medal match, Al Deehani hit 26 targets and Innocenti 24, Independent reported.
According to a report in India Express, the six-time Olympian said that he was sad because he could not win for Kuwait. When Al Deehani, stood on the podium, the Olympic flag was hoisted and the Olympic anthem was played.
"I can't describe my feeling on the podium. I am winning the gold medal, the biggest achievement of the Games, without raising my country's flag. It really hurts me, I can hardly stop my crying," Indian Express quoted Al Deehani as saying.