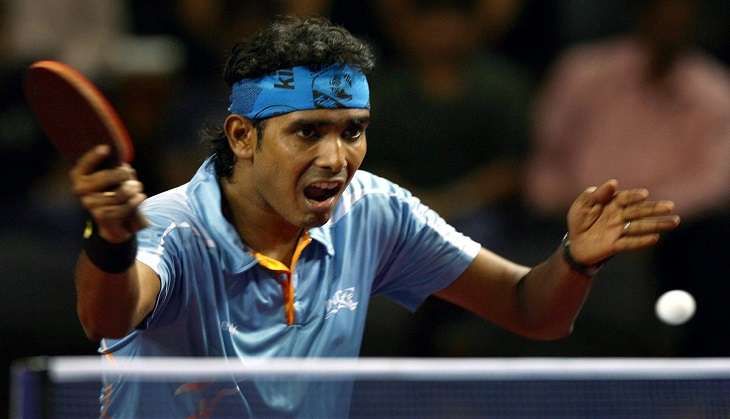 A record four-member - Sharath Kamal, Soumyajit Ghosh, Mouma Das and Manika Batra - Indian table tennis contingent targeted their country's first ever gold medal. After day 1, that isn't possible anymore as all four paddlers crashed out in the first round.
Interestingly, the cumulative duration of India's Olympic TT journey was 139 minutes (2 hrs and 19 minutes).
First up were the Indian women paddlers. World no. 150, Mouma Das lost to world No 58 Daniela Dodean Monteiro of Romania in straights set. The scorecard wasn't pretty. It read 2-11, 7-11, 7-11, 3-11. Next up was Debutant Manika Batra. Batra put up a spirited fight against 60th ranked Polish opponent Katarzyna Franc-Grzybowska. Batra went down 2-4 in 48 minutes. Batra had won the first and third sets to take an early lead in the match. The final score read 12-10 6-11 12-14 11-8 4-11 12-14.
In the men's draw, there was hope that world no. 73 Shararth Kamal and world no. 68 Soumyajit Ghosh would at least progress beyond the first round. Neither could. Soumyajit Ghosh lost by a margin of 1-4. Ghosh lost to left-handed Padasak Tanviriyavechakul, 11-8 11-6 12-14 11-6 13-11.
India's most decorated paddler Kamal lost to veteran Crisan Adrian of Romania 1-4. The match was over in just 35 minutes. The final score read: 11-8 14-12 9-11 11-6 11-8