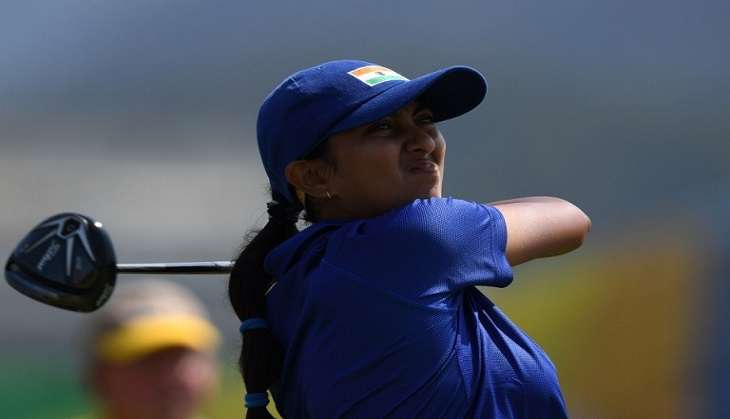 After having started so well over the first two rounds, it all went horribly wrong for the lone Indian woman golfer Aditi Ashok in the third at the Rio Olympics. She started the day in a top-10 position only to see it slip to tied-31st in the women's individual golf event. It was Ashok's first over par-round. Ashok shot an 8-over 79, to go 2-over 215 overall after three rounds.
The 18-year-old from Bengaluru struggled throughout the windy day as she bogeyed three par fours in a row, from holes 11 to 13. Aditi, who was tied for eighth place after the second round, had also recorded her first double bogey of the Olympics on the 374-yard par-four 15th and the 509-yard par-five 18th.
Aditi's overall performance included just one birdie, seven bogies and 10 pars as she finished the day 8-over 79, to go 2-over 215 overall in the Summer Games. With her performance, she is now languishing 13 shots behind overnight leader and World No.5 Inbee Park of Korea.
Aditi had earlier became the youngest and first Indian to win the Lalla Aicha Tour School and, therefore, secured her Ladies European Tour card for the 2016 season.
- With inputs from ANI