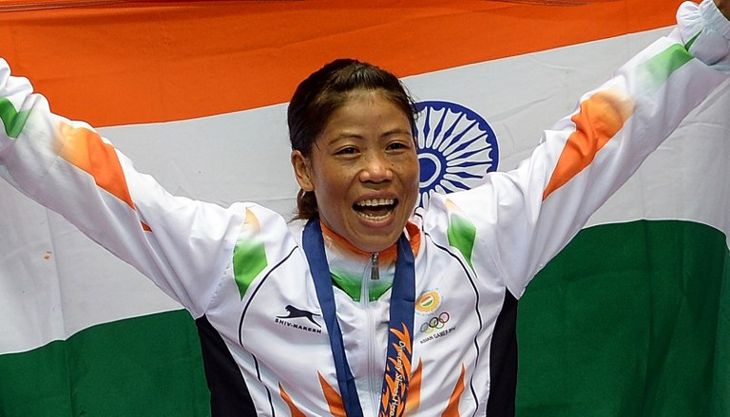 After taking oath as a Rajya Sabha MP in April this year, India's star boxer MC Mary Kom turned more than a few heads when she spoke about the struggles and hardships of a sportsperson in the Upper House on 2 August.
The veteran boxer spoke about the lack of adequate facilities and training at the sports centres across the country. The 33-year-old MP also lamented the poor diet a sportsperson receives during training.
While wishing the Indian contingent for the upcoming Rio Olympics, Mary also questioned the government on its plans to promote sports in the country.
"Respected chairman Sir, it is a privilege to speak in front of all these honourable MPs. First of all, I would like to wish the Indian contingent for Rio. My best wishes are always with them. What are the plans of the government to increase the budget and promote Olympic sports in the country? Since I have played Asian Games and the Olympics, we (sportspersons) face a lot of difficulties regarding the training facilities and, more importantly, the diet," she said.
"The athletes are only provided with adequate diet during the tournaments, and not in training sessions. I urge the government to improve the budget and diet for Olympic sports," Mary concluded.
The Manipur boxer missed out on the chance to represent India at the Rio Olympics after failing to qualify for the Games. Competing in the 51kg category, Mary was handed a second round exit from the World Championships in Astana by Germany's Azize Nimami in a hard-fought match.