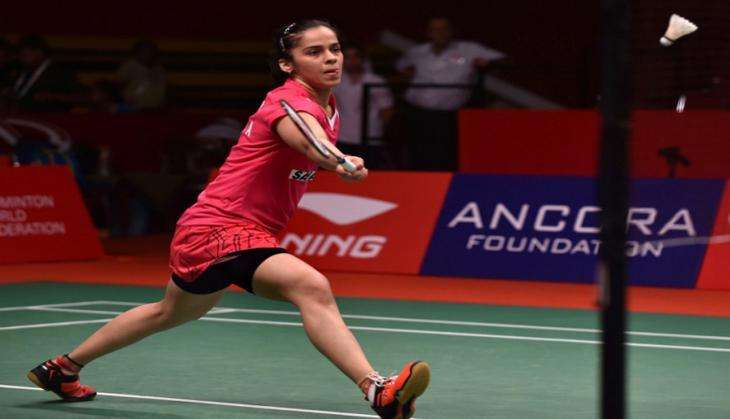 India's ace badminton player Saina Nehwal, whose knee injury affected her progress in the badminton event of the Rio Olympic 2016, responded to a troll on Twitter in the most dignified and respectful manner.
A Twitter user claiming to be Saina Nehwal's fan told her to pack her bags and leave after PV Sindhu made it to the finals of the badminton women's single event at the Rio Olympics.
Here's what Saina replied to her critic:
@NSaina dear saina...pack ur bags..we hav found someone who knows how to beat the best ones

— ANSH... (@ImAnshS6) August 18, 2016
Sure thank u 😀Sindhu is doing really well 👍India is doing really https://t.co/7Sf2rztear

— Saina Nehwal (@NSaina) August 18, 2016
The person extended an apology soon after receiving a response from the badminton player.
@NSaina sorry for hurting u
..i really didnt mean it..i still love u...still a big fan

— ANSH... (@ImAnshS6) August 18, 2016
No problem my friend 👍all the best to u https://t.co/peMdJaJ4Rs

— Saina Nehwal (@NSaina) August 18, 2016
Saina had cited an inflammation in her right knee, which hampered her on-court movement, as the reason for her shock group league exit.
The World No 5 lost her second group league encounter 18-21, 19-21 to World No 61 Ulitina to crash out of the competition. Saina had said the injury happened during training before the Olympics had begun and it got worse during the match.
--With PTI inputs