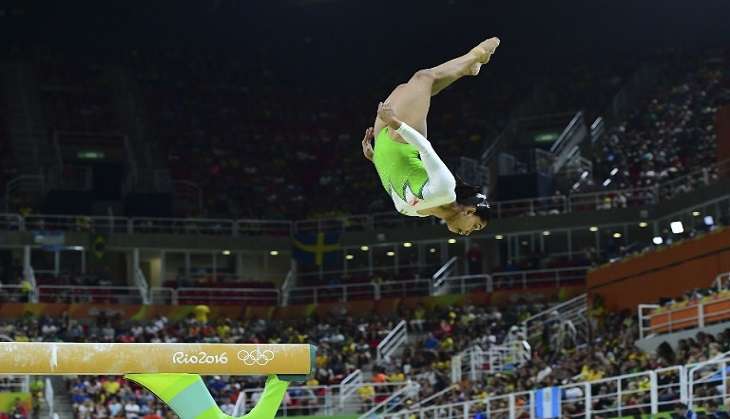 Dipa Karmakar has created history. Tripura-girl Karmakar, taking part in her first ever Olympics, became the first Indian to qualify for the apparatus finals. Her score of 14.850 was good enough for eight in the qualifiers of the Vault event.
After subdivision 3 had finished, Dipa was temporarily placed sixth. Nearly five hours and 38 competitors later, her fate was known, and it was good news for the Indian. USA's Simone Biles, three-time world champion, with a score of 16.050 had pushed Karmakar down to seventh. Then came Canada's Olsen Shallon, with a score of 14.950, pushing Karmakar further down to eight.
Dipa's score of 14.850 was better than her score at the World Championship in 2015 in Glasgow. Over there she finished in fifth with 14.683. Her score of 14.850 would have been good enough for a fourth place finish in London 2012. In the all-round standings, Dipa finished 51st out of 98 gymnasts with a score of 51.665. She didn't enter the all-round compeition.
The finals of the Vault competition are scheduled for 14 August.