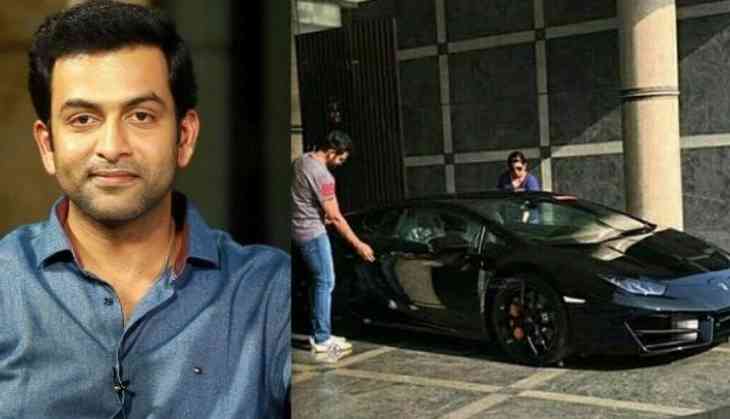 Pic 1: Prithviraj, Pic 2: Prithviraj's new car
Malayalam superstar Prithviraj Sukumaran recently purchased a Lamborghini Huracan, a swanky sports car designed and made by Italian luxury supercar makers Automobile Lamborghini.
Reportedly, Prithviraj is the first Malayalam star to purchase the 2.99 crore luxury sports model.
The talented actor who purchased the Huracan LP 580 2 model black color sports car has already registered it in Kerala at the Kakannad Registrar office paying a massive Rs 43.16 lakh tax. He also paid a whopping Rs. 7 lakh to bag the special number for his car as well.
There are also reports that Prithviraj's car is now the first Lamborghini Huracan car to be registered in Kerala.