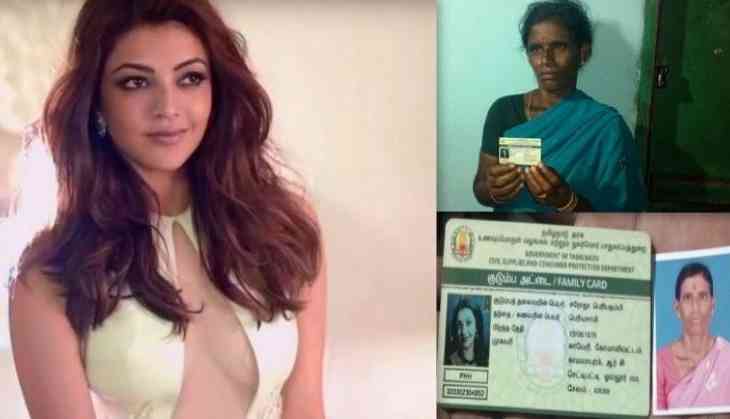 Pic 1: Kajol Aggarwal, Pic 2: Saroja
Now this is not a WhatsApp joke! It's known that the Tamil Nadu govt has a reputation of goofing up the photos while issuing smart PDS cards. In a recent goof-up, a 64-year-old lady named Saroja from Kamalapuram in Salem got her smart card, however it was South beauty Kajal Aggarwal's photo instead of her picture.
"The picture on the smart card is of an actor, Kajal Aggarwal. The picture on the smart card and Saroja are not related in any way. Another woman from our neighbour also has a picture which does not look like her. How are we supposed to use this to get ration? We again have to go and get this photo changed now. Why can't the officials do their work properly", a relative of Saroja said while addressing the media.
Many people from the same village complained that apart from film actors' pics, they are also getting their ration cards with photos of trees as well.
Meanwhile, the Paattali Makkall Katchi (PMK) leader Ramadoss criticized the government for such blunder mistakes and also added that such mistakes happens due to the negligence of the government staff.