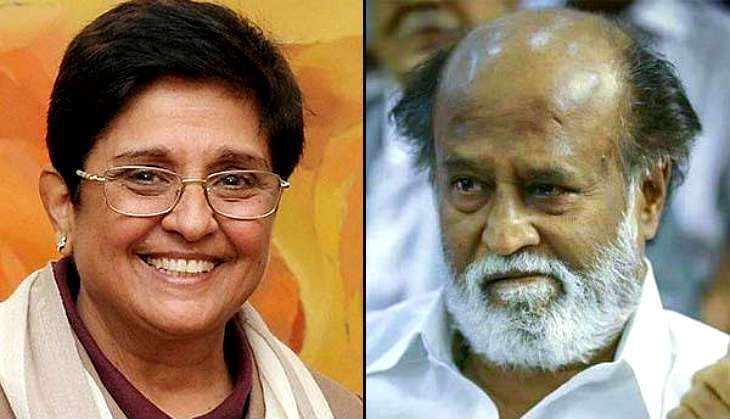 It has been widely reported that before the release of Tamil superstar Rajinikanth's Kabali, former IPS officer and current Lieutenant Governor of Puducherry, Kiran Bedi had requested the actor to be the Brand Ambassador of the Prosperous Puducherry Mission. The Mission's main aim is to eradicate open defecation in Puducherry.
While Rajinikanth is yet to accept the offer, it has been confirmed that on Tuesday, Latha Rajinikanth, his wife, called on Kiran Bedi at her office. Bedi took to Twitter to share the news with two pics and also tweeted that her meeting with the superstar's wife was an inspirational one.
Also read: Rajinikanth's Kabali unseats Vedalam, I & Theri to become 2nd all-time highest grosser in Tamil Nadu
We Met. Inspirational meeting with Mrs Latha RajiniKanth. pic.twitter.com/EvnoeLul8N

— Kiran Bedi (@thekiranbedi) August 10, 2016
The purpose of the meeting is yet-to-be-revealed, but according to media reports, Latha Rajinikanth could have met Kiran Bedi to convey her superstar husband's decision about the Brand Ambassador offer.
Also read: Exclusive: Akshay Kumar might produce a Kannada film with friend Ramesh Dembla