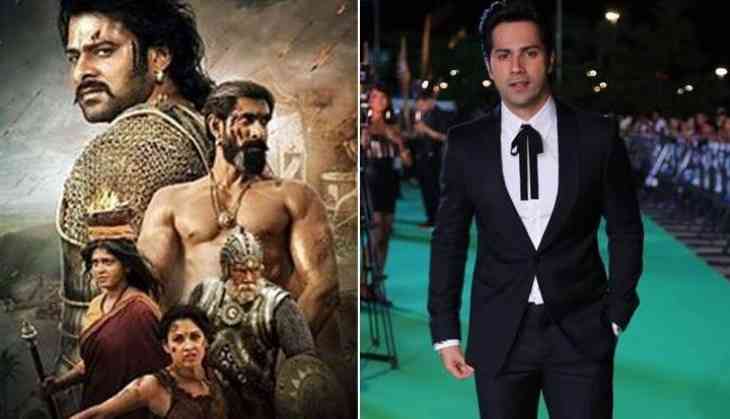 Pic : Baahubali poster, Varun Dhawan at IIFA 2017
The theatrical run of SS Rajamouli's Baahubali: The Conclusion is on its final legs at the Bollywood box office. The film, distributed by Karan Johar in Hindi belt, has already emerged as the first Rs. 500 crore grosser of Bollywood. From Bollywood stars to South film actors, many members from Indian film industry have expressed that they wished they were a part of the Baahubali franchise.
And the latest to join the list is young Bollywood actor Varun Dhawan.
Reportedly, the Badlapur actor is keen to do a role in Baahubali 3 and the actor also asked Karan Johar whether he will cast him in the third installment of the Baahubali series. The funny incident happened during the recently concluded IIFA awards ceremony in New York.
However, Karan Johar's reply to Varun Dhawan was an instant 'No'.