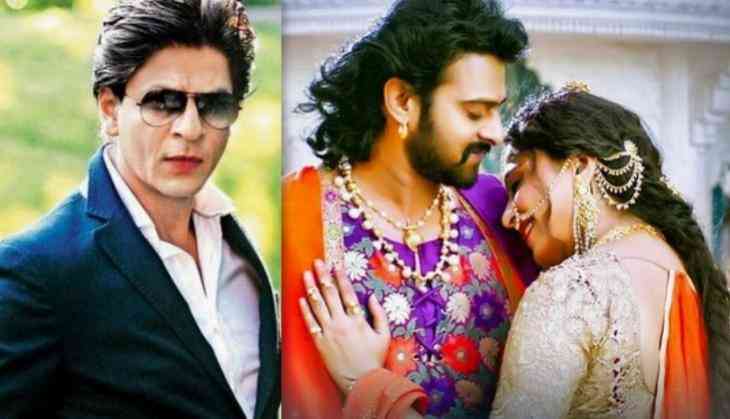 Pic: Shah Rukh Khan, Prabhas and Anushka Shetty
Baahubali actors Prabhas, Anushka Shetty and Tamannaah Bhatia have made it to the list of IMDb's top 10 stars of Indian cinema.
Prabhas bags the sixth spot in IMDb's list of top 10 stars of Indian cinema 2017, while Tamannaah Bhatia has landed at fourth position to become the only female actress among the top 5 list. The Devasena of Baahubali, Anushka Shetty has bagged the eighth position after Anushka Sharma.
The top three spots have been bagged by the Khans of Bollywood cinema, Shah Rukh Khan, Aamir Khan, Salman Khan while another Khan, Irfan Khan emerged as the fifth star among the top 10 list. Despite giving two of the biggest Bollywood hits of the year, Akshay Kumar failed to make it among the top 10 stars of Indian cinema 2017.
The rankings are based on the actual page views of IMDb's with more than 250 million unique monthly visitors.