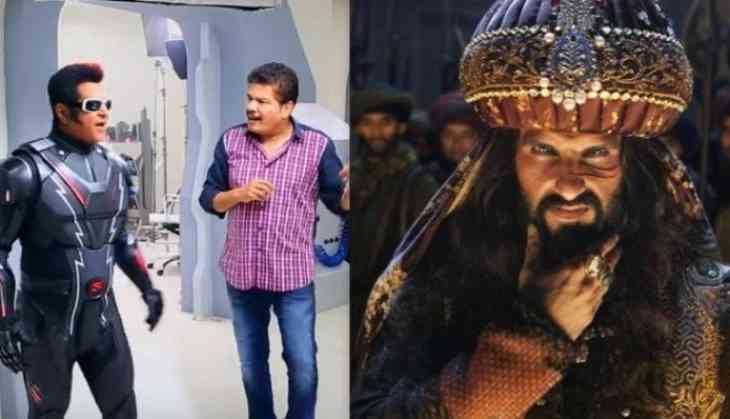 Pic: Rajinikanth and Shankar on 2.0 sets, Ranveer Singh in Padmaavat
Sanjay Leela Bhansali's romance-drama Padmaavat is continuing its fabulous theatrical run at the Box Office. The film, which had released on Thursday has already crossed nearly Rs. 125 crore at the Indian Box Office. Apart from it's Box Office performance, Padmaavat has been praised from the critics and celebrities alike.
Interestingly, Padmavati has caught the attention of hit Indian filmmaker Shankar as well. After watching the film, the 2.0 director mentioned it as engaging film with amazing visuals. Shankar went on to praise the leading cast along with the director, production designer and costume designer.
Shankar took to his Twitter page to share his views on Padmaavat.
"#Padmaavat: Engaging with Amazing visuals. Good to see fantastic work of Sudeep, Prod.designer, Costume designer, Deepika,Ranveer and of course Sanjay. Ghoomar…wah what a song", Shankar tweeted.