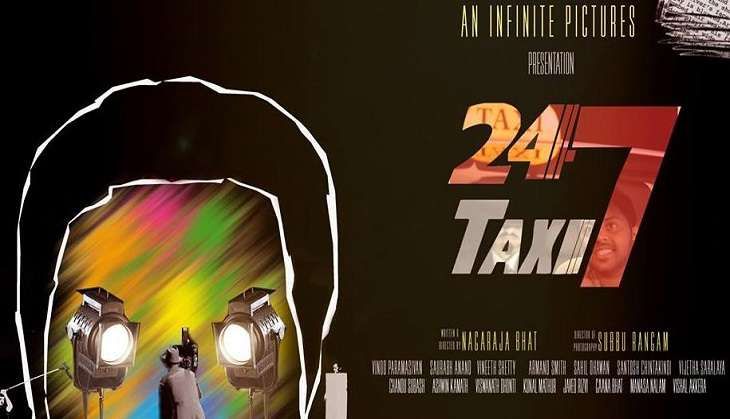 A group of US-based IT professionals employed with Infosys are currently gearing up for the release of their film, titled Taxi 24/7.
In an exclusive interview with Catch, Chandu Subash, one of the lead actors in the 50-minute Hindi film, revealed that Taxi 24/7 was inspired by the Bhagavad Gita.
Referring to the verses "You have a right to perform your prescribed duty, but you are not entitled to the fruits of action" from the Hindu scriptures, Subash said: "We try to explore to this complicated philosophy and try to understand the relevance of the same in today's world".
When asked about the plot of Taxi 24/7, he said: "The film is about the journey of Arjun Nair (an aspiring actor from Kerala) who tries to achieve his dreams. He is accompanied by many characters who he meets in St Francisco, where works as a cab driver."
Watch the trailer here:
Written and directed by Nagaraj Bhat, Taxi 24/7 stars Kunal Mathur, Aswin Kamath, Viswanath Dhonti, Sameer Khandekar, Judy Cerda, Gaana Bhat and Javed Hussain Rizvi. The music of the film has been composed by Chandra Garud and Ranjit while the cinematography has been choreographed by Subbu Rangam.
Taxi 24/7 will hit the screens in the US on 15 October.