Pic: Sri Reddy and Abhiram Daggubati
Sri Reddy is on a headline-breaking spree today. After accusing Baahubali actor Rana Daggubati's brother Abhiram Daggubati of sexually exploiting her, the struggling Telugu actress released screenshots of her private sex chat on Whatsapp with Abhiram Daggubati on Wednesday.
The screenshot features the sender's name saved as "Abhiram Devil" and his profile display picture on Whatsapp appears to be that of Suresh Babu. In few of the messages, the Abhiram-Sri Reddy duo are seen having a chat sex, ex-lovers and virginity.
Check out the screenshots: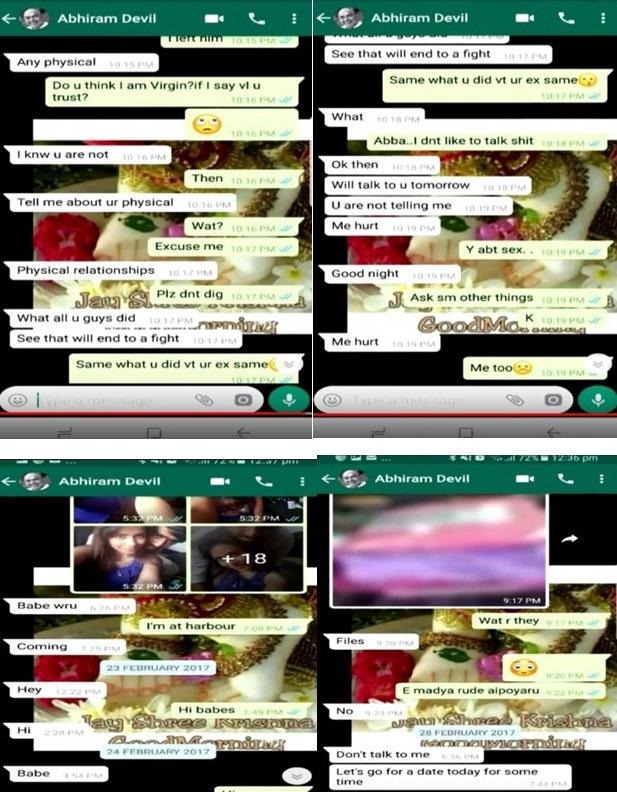 Sri Reddy Whatsapp screenshot
Sri Reddy Whatsapp screenshot
Interestingly, few days back Sri Reddy also released her private chat with Indian idol singer fame Sreeram Chandra as well.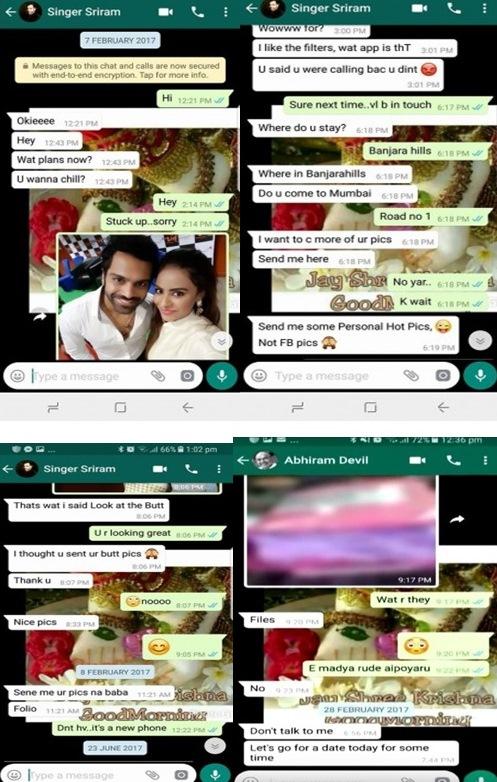 Sri Reddy Whatsapp screenshot