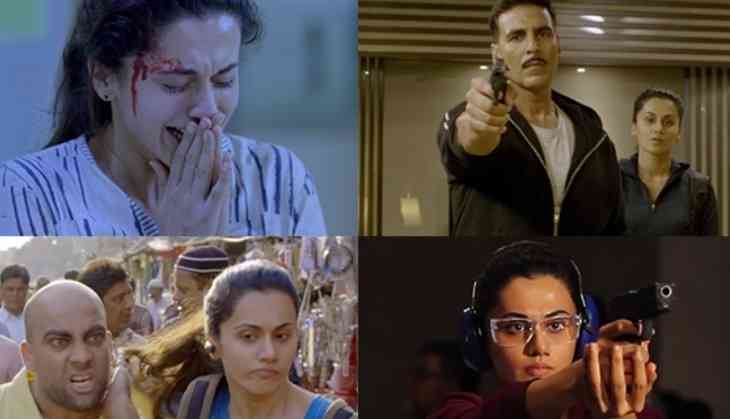 Pic : Naam Shabana film stills
Taapse Pannu had made her acting debut in the 2010 Telugu film Jhummandi Naadam, directed by veteran film maker. The romantic drama was produced by Telugu actress Lakhsmi Manchu and starred Taapsee opposite Manoj Manchu.
In a recent interview,
Taapse said that her debut film director K Raghavendra Rao is famous for exploring the sensuality of his female leads on screen. She added that the senior director is always fascinated with the heroines' midriff and hitting their navel with fruits and flowers.
Taapsee had her navel hit by a coconut during a song shoot in Jhummandi Naadam.
"I don't know what is so sensuous about a coconut hitting my midriff," Taapsee stated.
She went on to say that South film audience think she can only do glamorous roles, but they were shocked after seeing her performance in Bollywood films Pink and Naam Shabana and even wondered "Oh S**t, she can act!