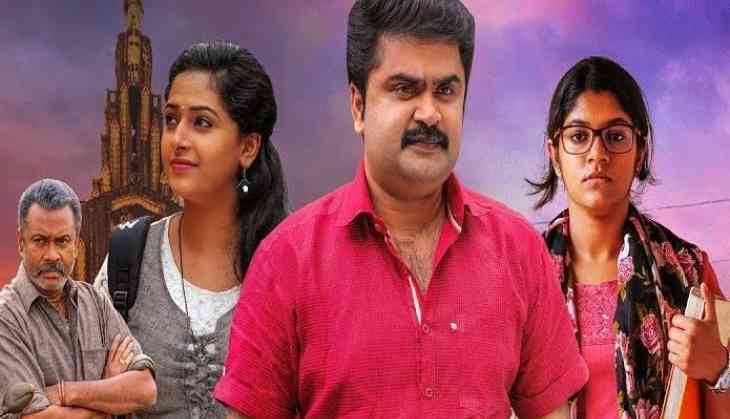 Pic: Sarvopari Palakkaran poster
Malayalam director Venugopan's new film Sarvopari Palakkaran released on Friday. Written by S Suresh Babu, the film, a social-drama has been bankrolled by Adv.Aji Jose and stars Anoop Menon, Aparna Murali, Anu Sithara in main lead roles. Anoop Menon essays the role of C I Jose Kaithaparambil, a Pala native guy while Aparna Murali plays an independent strong-headed woman Anupama. Sarvopari Palakkaran is Anu Sithara's fourth film of the year and she portrays the role of Anoop Menon's wife in the film.
Though the film was released without any expectations, but the good news for the makers is Sarvopari Palakkaran has opened to good reports from the audience and critics alike. The film has been praised for S Suresh Babu's script which provides important message to the audience and the performances of the lead cast, especially Aparna Murali, who's is said to give yet another striking performance after the recently released Sunday Holiday.
Sarvopari Palakkaran also stars an ensemble cast including Vijayakumar, Balu Varghese, Nandhu, Alencier Ley Lopez, Chali Pala and Gayathri Arun.