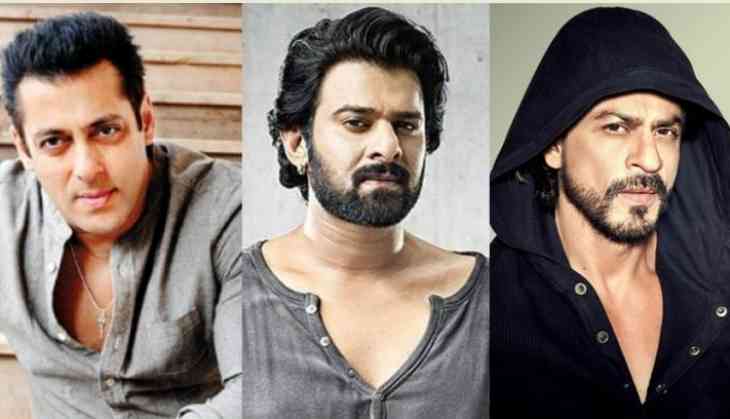 Pic: Salman Khan, Prabhas. Shah Rukh Khan (file pic)
Post the stupendous success of Baahubali series, the lead actor Prabhas is enjoying a massive fan following across India. The Telugu superstar has signed a few endorsements for whopping charges.
And now, the Baahubali actor is once again in news, but this time for the remuneration he charged for his upcoming film Saaho.
If recent media reports are to be believed, then Prabhas will take a massive Rs. 30 crore as the remuneration for Saaho.
Prabhas will take the 30 crores as remuneration for Saaho. The film will be shot in Mumbai, Abu Dhabi and Romania and every character in the film has many shades but Prabhas himself will be seen in a never-seen-before avatar and will be seen doing lots of modern-day action for which he will be undergoing training. His role is completely different from Baahubali. Post that he's also raised his market price from Rs. 25 crore to 30 crore and deserving so, a source said.
Pic: Akshay Kumar, Rajinikanth and Salman Khan
And with this remuneration, Prabhas tops Shah Rukh Khan and is now only next to Salman Khan, Akshay Kumar and Rajinikanth in the list of highest paid Indian actors.