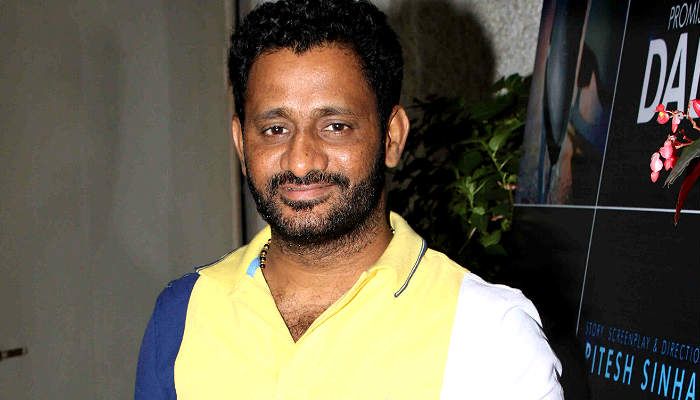 Oscar-winning Indian sound designer Resul Pookutty says getting nominated at the Motion Picture Sound Editors' 63rd annual Golden Reel Awards for films banned in India explains that "we have to keep our mind open as artistes". He has dedicated the "honour" to the 2012 Delhi gangrape victim.
"The recognition outside India simply tells us that we have to keep our mind open as artistes. I am getting messages from all over the world that we have not seen this work in India, but it's being recognised outside. That is something that our policy makers need to think about," Pookutty told IANS.
Pookutty has received nominations for Unfreedom, a film based on homosexuality, and Leslee Udwin's controversial BBC documentary India's Daughter, that recounts the story of the infamous Delhi gangrape of 23-year-old trainee physiotherapist, whom the media called Nirbhaya, on 16 December, 2012, in a moving bus.
The award ceremony will be held in Los Angeles in February.
Directed by Raj Amit Kumar, Unfreedom has been nominated in Feature Film - Foreign Film (Sound Effects, Foley, Dialogue and ADR) category while India's Daughter will compete in the Television - Short Form, Documentary category.
Having won an Oscar for Slumdog Millionaire in 2009, Pookutty dedicated his nominations to the victim of the brutal gangrape that shook the entire world and also inspired the foreign filmmaker to make a documentary on the subject.
"For me, to be able to work in a film that depicts her story was a responsibility. Today, that work has been recognised at the world's highest platform. I definitely want to dedicate it to her and her parents. I think they have behaved far more wisely than the most educated in this country," said the 44-year-old.
Mad Max: Fury Road, The Martian, The Revenant and Star Wars: The Force Awakens lead the way on the film side with three nominations apiece while HBO's hit show Game of Thrones came out on top in the TV category with a trio of mentions as well.
-- IANS