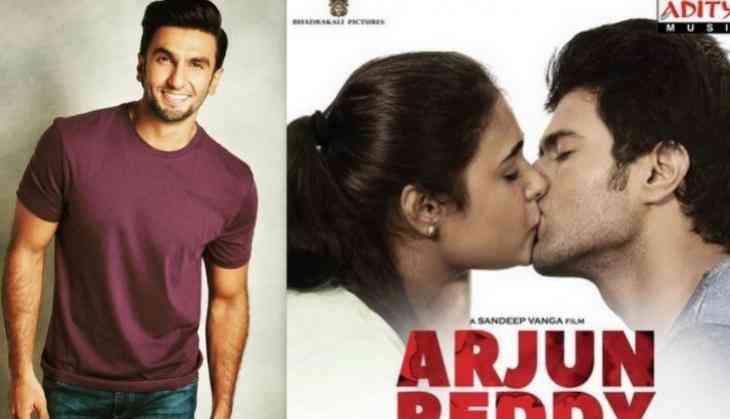 Pic : Ranveer Singh, Arjun Reddy poster
Telugu film Arjun Reddy is considered as one of the path breaking Indian films released in 2017. In fact, the content of the Vijay Deverakonda film is so brilliant that it has inspired top Malayalam production banner E4 Entertainment to make their Tamil debut with the remake of the Arjun Reddy.
Catch had previously reported that Sandeep Vanga, who made the directorial debut with Arjun Reddy is planning to remake the film in Bollywood with Ranveer Singh. However, much to the disappointment of Sandeep Vanga, Ranveer Singh rejected his offer to star in the remake of Arjun Reddy.
In a recent interview, the Padmaavat actor revealed the main reason why refused to sign the Hindi remake of Arjun Reddy.
Ranveer Singh stated that he was offered the Hindi remake of Arjun Reddy where he has to play an alcoholic. But since he is a teetotaler, he had rejected the offer. He also added that method acting won't work for the role as well.