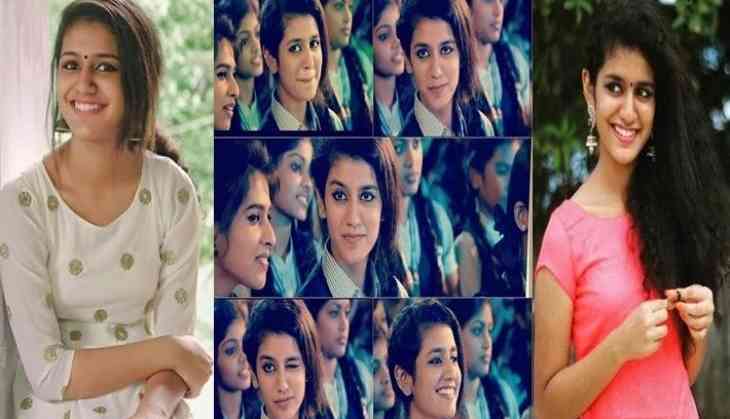 Pic: Priya Prakash Varrier
Good news for Priya Prakash Varrier and her fans. The Supreme Court has stayed all proceedings against the new national crush of India on Wednesday. It all started when a Muslim Youth group from Hyderabad filed a complaint against the song 'Manikya Malaraya Poovi' from her debut film Oru Adaar Love alleging that the names of the prophet and his wife have been used. Similarly, another Muslim group from Hyderabad issued a Fatwa against the song for hurting religious sentiments.
In response to the complaints, the Hyderabad police have filed a FIR against Priya Prakash Varrier and the director – Omar Lulu. A criminal complaint was also filed by the Raza Academy and appropriate action was asked to be taken.
However, Priya Prakash Varrier, a 18-year old student from Vimala College, Thrissur approached the apex court to squash all these FIR complaints against her and also approached the court to prohibit any states from carrying out criminal proceedings against her.
"The criminal complaints have been instituted by various fringe groups based on a distorted and incorrect interpretation of the song in the states of Telangana, Maharashtra and similar complaints are likely from other non-Malayalam speaking states as well. Such acts only result in curbing the freedom expression of people and have also resulted in dragging the Petitioner No.1, who is a young college student, into a criminal case for merely acting in a movie," stated the plea. The Supreme Court has now suspended proceedings against Priya Prakash Varrier.