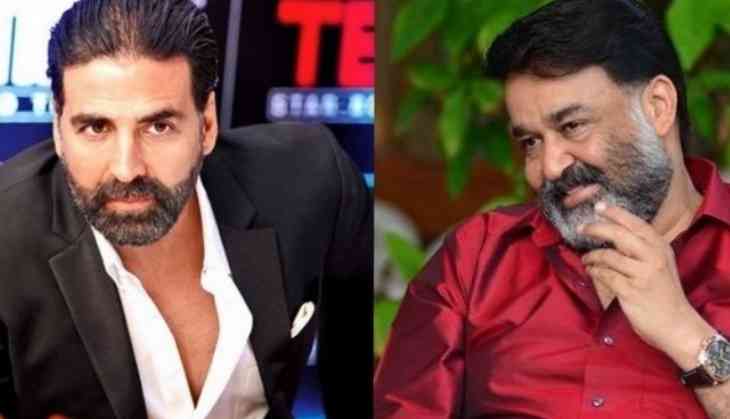 Pic: Akshay Kumar and Mohanlal
The winners of the 64th National film awards have been announced on Friday with Bollywood actor Akshay Kumar bagging the Best Actor recognition and Malayalam actor Mohanlal winning a special mention homour. Akshay Kumar has won the Best Actor award for his performances in Airlift and Rustom while Lalettan received it for his performances in Telugu film Janatha Garage and Malayalam films Pulimurugan and Munthirivallikal Thalirkkumbol.
Malayalam-Hindi director and jury chairman of the 64th National film awards, Priyadarshan had revealed that there were four contenders in the final list for Best Actor awards including two Bengali actors with Mohanlal and Akshay Kumar. He also added there was a neck to neck battle between Mohanlal and Akshay Kumar to bag the prestigious title and the latter has win it at the end.
Priyadarshan was quoted as saying;
"For the Best Actor category, we had four finalists in the last round. Akshay Kumar had two films (Airlift and Rustom) and Mohanlal had three films (Janatha Garage, Pulimurugan and Munthirivallikal Thalirkkumbol). Besides them, two actors were there from Bengali film industry. Akshay and Mohanlal were the main contenders and it was a neck to neck battle with them for the prestigious title.
Sometimes, an actor looks impressive because of a tailor-made role. But that's not an actor. An actor is somebody who does variety of roles and survives for years. So considering that we found Akshay Kumar the suitable winner".
Priyadarshan also added that selection criteria was basically on quality and content based films and no biased decisions were made in any categories.