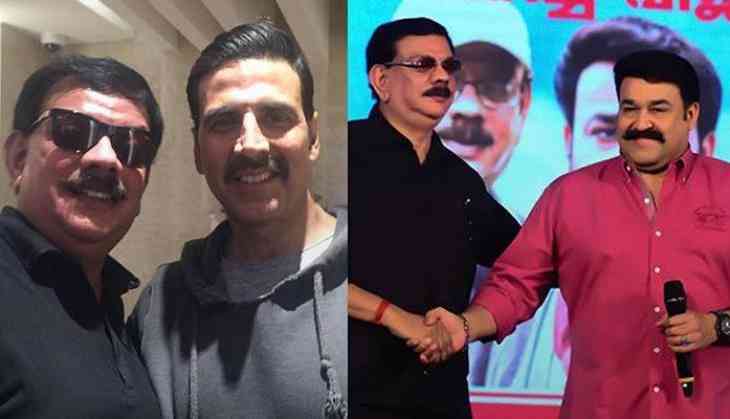 Pic : Priyadarshan with Akshay Kumar and Mohanlal
The winners of the 64th National film awards have been announced and the results have not gone well with a few section of the audience. Bollywood actor Akshay Kumar winning the Best Actor award and Malayalam actor Mohanlal winning a special mention turned out to be a common debate for everyone as the jury chairman of this year's national film awards was Malayalam - Bollywood director Priyadarshan.
It's known that both the Hindi and Malayalam superstars are great friends of Priyadarshan as both the actors have collaborated with the national award winning director for many films. Out of the 90 Priyadarshan films, Mohanlal had collaborated with the director for forty films, whereas Akshay Kumar shares 100% success ratio with six Priyadarshan films.
Tamil director AR Murugadoss has expressed his disappointment on Twitter. The director, who had also directed the 2014 Akshay Kumar hit Holiday : A Soldier Is Never Off Duty tweeted that the national film awards were biased.
"#NationalAwards Can clearly witness the influence & partiality of people in jury, it's biased.", tweets Murugadoss.
Also, it has to be noted that Telugu director, Krish who had remade AR Murugadoss's Ramana in Bollywood with Akshay Kumar's Gabbar Is Back was among the Jury members as well.