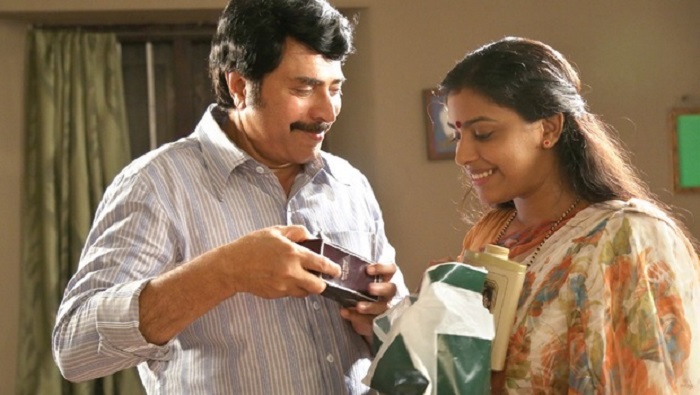 God's own country, Kerala, has emerged as the best movie friendly state at the 63rd National Film Awards. The recognition has come as a joyous moment to Malayalam cinema and Malayalam cinema lovers across the state. The state's film industry also received 12 awards including a special best actor award for Jayasurya and best music award for M Jayachandran.
Talented actor Jayasurya won his first national award recognition for his terrific acting in Su.. Su...Sudhi Vathmeekam and Lukka Chuppi. M Jayachandran won the best music director award for his melodious composition, Kathirunnu Kathirunnu from the film Ennu Ninte Moideen.
Also Read: Regional Cinema News
Salim Ahmed directed Mammootty starrer Pathemari won the best Malayalam film award and VK Prakash's Nirnaayakam has won the recognition for best film on social issues. Gourav Menon's performance in Ben won him the best Child actor award over Harshaali Malhotra's performance in Bollywood film Bajrangi Bhaijaan.
Also Read: Bajrangi Bhaijaan: Yet another National Award for 'producer' Salman Khan
The complete list of winners in Malayalam cinema are:
Feature Films
Best Movie Friendly State : Kerala
Best Malayalam Movie: Pathemari
Best Movie On Environment Conservation: Valiya Chirakulla Pakshikal
Best Movie On Social Welfare: Nirnaayakam
Special Jury Award (Best Actor): Jayasurya (Su Su Sudhi Vathmeekam, Lukka Chuppi)
Best Music Director: M Jayachandran
Best Child Artist: Gourav Menon
Best Sanskrit Movie: Priyamanasam (Director: Vinod Mankara)
Non-Feature Films
Best Short Film: Kamuki (Director: Christo Tomy)
Best Direction: Neelan (Documentary: Amma)
Best Music: Arun Shankar
Best Narration: Prof. Aliyar (Documentary: Arangile Nithyavismayam)
-Sree Prasad Nair