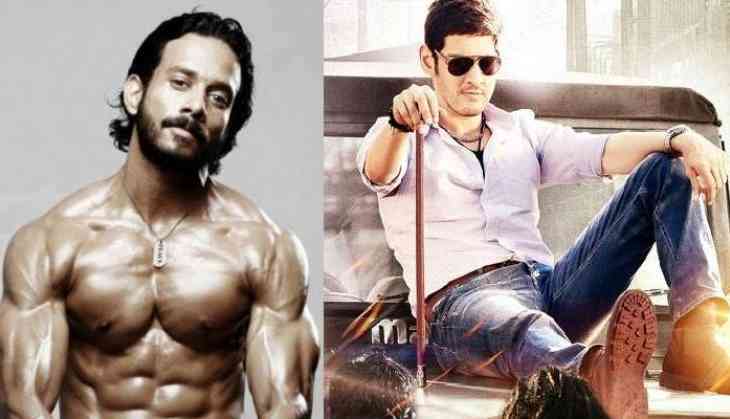 Pic: Bharath (file pic), Mahesh Babu (file pic)
The teaser of Mahesh Babu's upcoming film SPYder is slated to be revealed tomorrow morning. Directed by AR Murugadoss and jointly produced by Reliance Entertainment, NV Prasad and Tagore Madhu, SPYder, a Telugu-Tamil bilingual, is the Tamil debut of Telugu superstar Mahesh Babu. The film stars Rakul Preet Singh in the female lead and also is the Telugu debut film for Tamil actors SJ Surya and Bharath. Reportedly, Surya and Bharat are playing villains in the film.
While the teaser is jut hours away for its release, Bharath has revealed his experience working on the AR Murugadoss film. He also rated the action sequences between him and Mahesh Babu as the most challenging stunt scene of his acting career.
"I have played a villain's role in 2003. Now, after so many years, I'm playing a villain again, and I agreed solely because I wanted to be associated with a AR Murugadoss film, no matter what the role is. I have the greatest regard for him as a director. I've done many stunts in my career, but my action scenes with Mahesh Babu in SPYder is the most challenging stunt sequence of my career. It's a solo action sequence with Mahesh Babu in Vietnam. We fight on top a giant roller coaster. It's the highlight of the film.
"Initially we planned to go to Abu Dhabi, and later to China, because of the huge roller coasters available there. But we couldn't get permissions. We first had to get used to the speed at which the roller coaster was moving. We needed a firm hold, and even while we were trying not to fall off, we needed to make sure our expressions were right" he says.