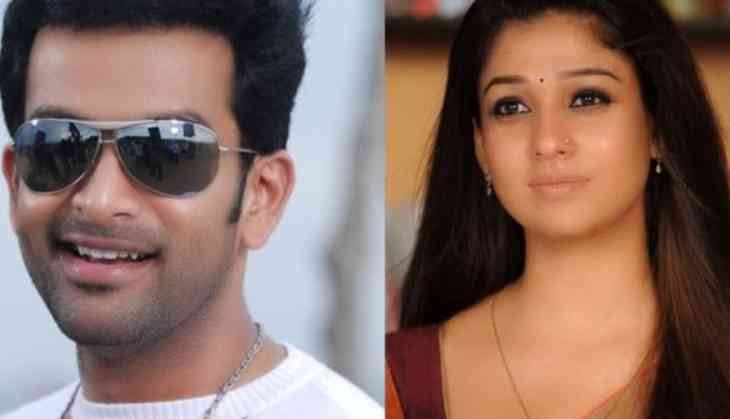 Pic : Prithviraj and Nayanthara (file pic)
The government of Tamil Nadu has announced state film awards for six years from the years 2009 to 2014. The previous state film awards announcement was held in the year 2008 and the late Chief Minister J Jayalalitha had promised in 2016 that she would bring the state awards back in 2017 in a grand manner.
And as expected, the current CM of Tamil Nadu , Edappadi Palanisamy announced the awards in various categories including Best Actor, Best Actress, Best Director, Best Film, Best Villain, Best Scriptwriter and Best comedian during the years 2009 - 2014.
Pic : Arya and Nayanthara in Raja Rani
The jury team was led by former judge A. Raman, and the team chose from various entries each year. Surprisingly, it's the Malayalam actors who dominated the winners list as Prithviraj, Nayanathara, Nazriya, Amala Paul, Asin and Lakshmi Menon won recognition for their performances in their respective films.
Prithviraj Sukumaran has bagged yet another state award trophy, but this time for his negative performance in the 2014 Tamil film Kaaviya Thalaivan, which also grabbed the best actor trophy for actor Siddharth.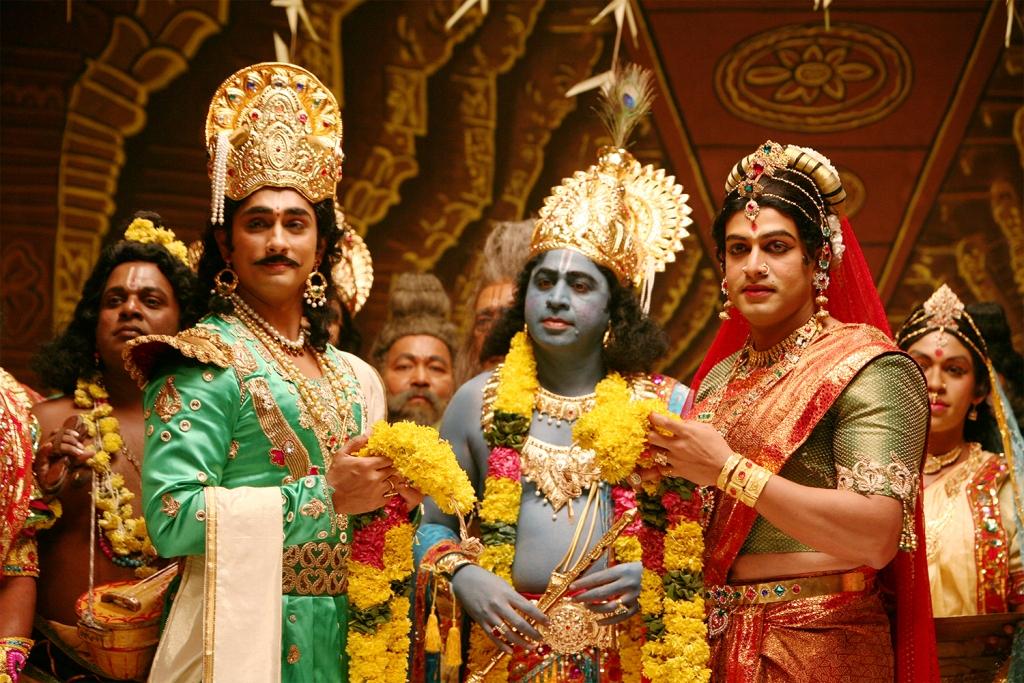 Pic : Siddharth and Prithviraj in Kaaviya Thalaivan
Have a look at the complete list of winners from 2009 - 2014
2009:
Best Picture (First Prize) – Pasanga
Best Picture (Second Prize) – Mayandi Kudumbathar
Best Picture (Third Prize) – Achamundu Achamundu
Best Actor – Karan (Malayan)
Best Actress – Padmapriya (Pokkisham)
Best Actor (Special Prize) – Prasanna (Achamundu Achamundu)
Best Actress (Special Prize) – Anjali (Angadi Theru)
Best Villain – Prakash Raj (Villu)
Best Comedian – Ganja Karuppu (Malayan)
Best Director – Vasantha Balan (Angadi Theru)
Best Music Director – Sundar C. Babu (Nadodigal)
Best Lyricist – Yugabharathi (Pasanga)
2010:
Best Picture (First Prize) – Myna
Best Picture (Second Prize) – Kalavani
Best Picture (Third Prize) – Puthran
Best Special Prize – Namma Gramam
Best Actor – Vikram (Raavanan)
Best Actress – Amala Paul (Myna)
Best Actor (Special Prize) – Y.G. Mahendra (Puthran)
Best Actress (Special Prize) – Sangeetha (Puthran)
Best Villain – S. Thirumurugan (Kalavani)
Best Comedian – J. Thambi Ramaiah (Myna)
Best Director – Prabhu Solomon (Myna)
Best Music Director – Yuvan Shankar Raja (Paiyya)
Best Lyricist – Pirai Sudan (Neeyum Naanum)
2011:
Best Picture (First Prize) – Vaagai Sooda Vaa
Best Picture (Second Prize) – Deiva Thirumagal
Best Picture (Third Prize) – Uchi Thanai Murgarnthaal
Best Special Prize – Marina
Best Actor – Vimal (Vaagai Sooda Vaa)
Best Actress – Iniya (Vaagai Sooda Vaa)
Best Actor (Special Prize) – Sivakarthikeyan (Marina)
Best Actress (Special Prize) – Anushka Shetty (Deiva Thirumagal)
Best Villain – Ponvannan (Vaagai Sooda Vaa)
Best Comedian – Mano Bala (Many Films)
Best Comedian (Female) – Devadharshini (Kanchana)
Best Director – A. L. Vijay (Deiva Thirumagal)
Best Music Director – Harris Jayaraj (Ko)
Best Lyricist – Muthulingam (Medhai)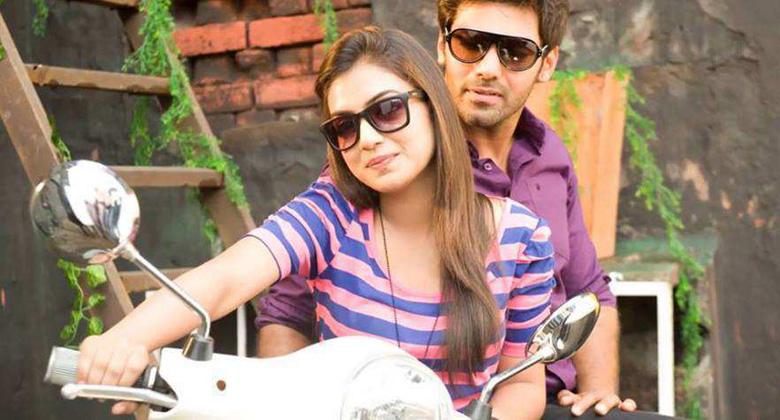 Pic : Nazriya and Atha in Raja Rani
2012:
Best Picture (First Prize) – Vazhakku En 18/9
Best Picture (Second Prize) – Saatai
Best Picture (Third Prize) – Thoni
Best Special Prize – Kumki
Best Actor – Jeeva (Nee Thane En Ponvasantham)
Best Actress – Lakshmi Menon (Kumki and Sundarapandian)
Best Actor (Special Prize) – Vikram Prabhu (Kumki)
Best Actress (Special Prize) – Samantha (Nee Thane En Ponvasantham)
Best Villain – Vijay Sethupathi (Sundarapandian)
Best Comedian – Soori (Many films)
Best Comedian (Female) – Aarthi (Paraseega Mannan)
Best Director – Balaji Sakthivel (Vazhakku En 18/9)
Best Music Director – T. Imman (Kumki)
Best Lyricist – N. Muthukumar
2013:
Best Picture (First Prize) – Ramanujan
Best Picture (Second Prize) – Thangameenkal
Best Picture (Third Prize) – Pannaiyarum Padminiyum
Best Special Prize – Aal
Best Actor – Arya (Raja Rani)
Best Actress – Nayantara (Raja Rani)
Best Actor (Special Prize) – Vijay Sethupathi (Pannaiyarum Padminiyum And Itharku Thane Aasaipattai Balakumara)
Best Actress (Special Prize) – Nazariya Nasim (Neram)
Best Villain – Vidiyal Raj (Aal)
Best Comedian – Sathyan (Raja Rani)
Best Director – Ram (Thangameenkal)
Best Music Director – Ramesh Vinayakam (Ramanujan)
Best Lyricist – Na. Muthukumar (Thangameenkal)
2014:
Best Picture (First Prize) – Kutram Kadithal
Best Picture (Second Prize) – Goli Soda
Best Picture (Third Prize) – Nimirnthu Nil
Best Special Prize – Kaaka Muttai
Best Actor – Siddharth (Kaaviya Thalaivan)
Best Actress – Aishwarya Rajesh (Kaaka Muttai)
Best Actor (Special Prize) – Bobby Simha (Jigarthanda)
Best Actress (Special Prize) – Anandhi (Kayal)
Best Villain – Prithivi Raj (Kaaviya Thalaivan)
Best Comedian – K.R. Singamuthu (Many films)
Best Director – Raghavan (Manja Pai)
Best Music Director – A.R. Rahman (Kaaviya Thalaivan)
Best Lyricist – Na. Muthukumar (Saivam)