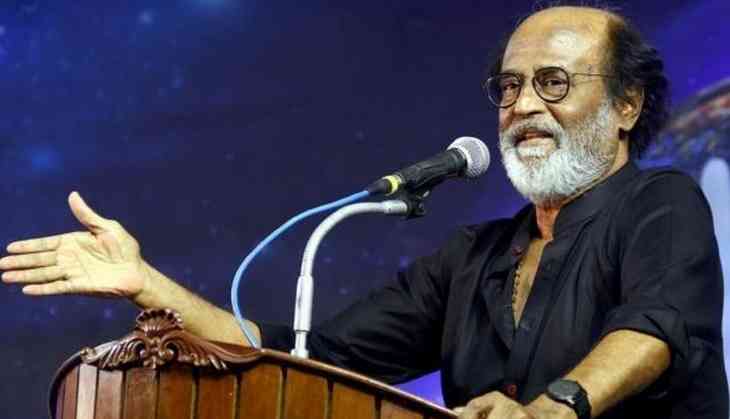 Superstar Rajinikanth unveiled the statue of former Tamil Nadu Chief Minister and legendary actor MG Ramachandran at the MGR Educational and Research Institute in Chennai on Monday evening. The event was also Thalaivar's first public appearance ever since the announcement of his political entry.
The event was attended by more than 5000 audience including fans and students.
During the event, Rajinikanth advised students to learn more languages. He also urged students to learn to speak English to improve professionally.
"I studied in Kannada medium, secured 98%. So later when they put me in English medium I became an average student. Change of language is a problem. Learn to speak English to improve professionally. Only when Tamils develop Tamil language will develop", Rajinikanth said.