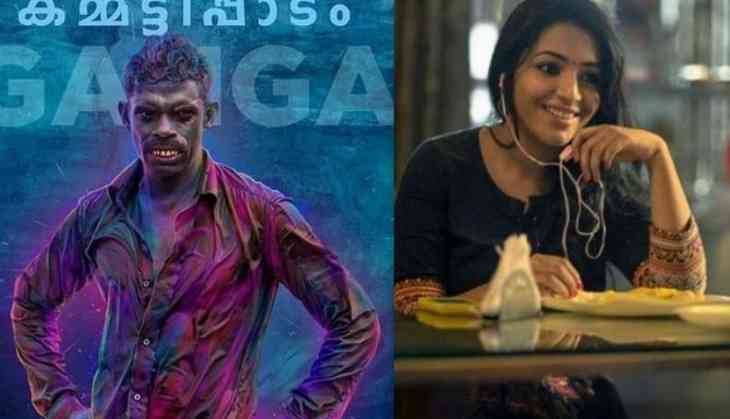 Pic : Vinayakan in Kammatipaadam, Rajisha Vijayan in Anuraga Karikkin Vellam
The results of Kerala State Film Awards are out on Tuesday evening. Vinayakan won the Best Actor award for his terrific portrayal of Ganga in the Rajeev Ravi directorial Kammatipaadam. It's quite a remarkable achievement considering that the actor has beaten the likes of Oppam's Mohanlal and Maheshinte Prathikaram's Fahadh Faazil to do so.
The surprise name in the winners list was undoubtedly Rajisha Vijayan, who won the Best Actress award for her performance in her debut film, Anuraga Karikkin Vellam.
Vidhu Vincent's Manhole won the award for the Best Director recognition and Best Film of 2016. The film revolves around a section of people disowned by the society. Fahadh Faazil's Maheshinte Prathikaram won the Best Popular Film With Aesthetic Value, of 2016. Manikandan Achari, the debutant who essayed the role of Vinayakan's friend, Balan in Kammatipaadam won the Best Character Actor of the year. Undoubtedly, the most deserving award of 2016!
Chetanlal won the Best Child artist award for Johnpaul George's Guppy.
Here are the complete list of winners;
Best Movie: 'Manhole' by Vidhu Vincent
Best Actor : Vinayakan for 'Kammatipaadam.'
Best Actress : Rajisha Vijayan for 'Anuraga Karikkin Vellam.'
Best Director : Vidhu Vincent for 'Manhole.'
Best Original Screenplay : Shyam Pushkaran for 'Maheshinte Prathikaram.'
Best Background Score : Vishnu Vijay for 'Guppy.'
Best Cinematography : MJ Radhakrishnan for 'Kadu Pookuna Neram.'
Best Popular Movie : 'Maheshinte Prathikaaram' by Dileesh Pothan.
Best Second Movie : 'Ottayaal Paatha' by Santhosh Babusenan and Satish Babusenan.
Best Character Actor : Manikandan Achari for 'Kammatipaadam.'
Best Character Actress : Kanchana PK for for 'Olapeepi.'
Best Child Artiste Male : Chethan Jayalal for 'Guppy'
Best Child Artiste Female : Abeni Aadhi for 'KPAC'
Best Story: Salim Kumar
Best Music Composer : M Jayachandran for 'Kamboji.'
Best lyricist : ONV Kurup for 'Kamboji.'
Best Sound Engineer : Jayadevan Chakkadeth for 'Kaadu Pookunna Neram.'
Best Sound Mixing : Pramod Thomas for 'Kaadu Pookunna Neram.'
Best Sound Designer : Jayadevan Chakkadeth for 'Kaadu Pookunna Neram.'
Best Colourist : 'Kaadu Pookunna Neram.'
Best Makeup Man : NG Roshan
Best Costume Designer : Stephy Xavier for 'Guppy.'
Best Dubbing Artiste (female) - M Thankmani for 'Olapeepi'
Best Choreographer Vineeth for 'Kamboji.'
Best Debutant Director - Shanavas K Bavakutty for 'Kismath.'
Best Children's Movie : 'Kolumittayi.'
Best Singer (male) - Suraj for Guppy
Best Singer (female) - KS Chitra - Nadavathil Thuranilla Kamboji
Special Jury
K Kaladharan : 'Otta Aal Patha'
Surabhi Lakshmi : 'Minnaminungu'
Cinematography : Gireesh Gangadharan for 'Guppy'