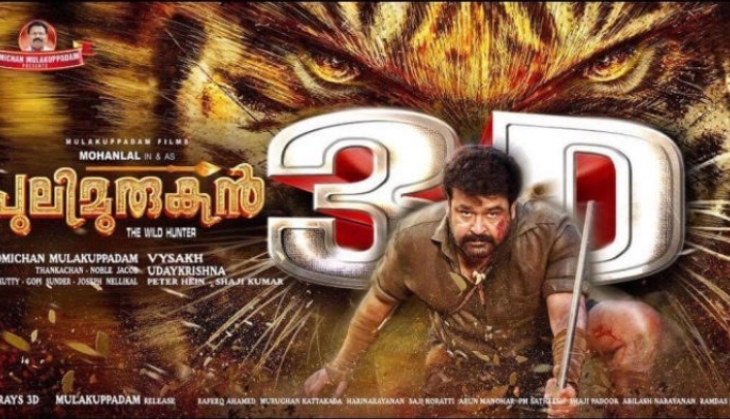 Pic : Pulimurugan 3D poster
Last Saturday saw the release of Pulimurugan 3D at the Kerala Box Office. The action entertainer, which has opened to an excellent response all over the multiplexes of Kerala is doing steady business on weekdays as well. After minting nearly Rs. 50 lakh from 2-day opening weekend, Pulimurugan is now inching towards the Rs. 1 crore mark. It's a good feat considering that the original version ran for over 200 days upon its theatrical release at the Kerala Box Office. The film also emerged as the first Rs. 150 crore Malayalam grosser at the Box Office worldwide.
Directed by Pokkiriraja fame Vysakh and produced by Tomichan Mulakkupadam, Pulimurugan featured lalettan in the titular role of a hunter, Murugan. Written by Udayakrishna, the film also starred Bengali actress Kamalini Mukherjee, Telugu actor Jagapati Babu, Namitha, Lal, Bala and Vinu Mohan.