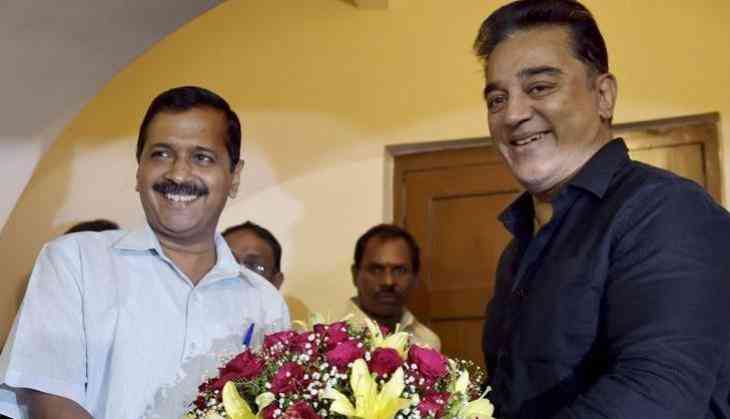 Pic : Arvind Kejriwal and Kamal Haasan
It's known that legendary Tamil actor Kamal Haasan is planning to join the politics soon. The actor had recently met Kerala Chief Minister Pinarayi Vijayan on his residence in Thiruvananthapuram.
And on Thursday, Delhi Chief Minister Arvind Kejriwal became the new political addition to Kamal Haasan as the former flew down to Chennai on 21 September for a lunch meeting with the actor. The Delhi Chief Minister was received by Kamal Haasan's youngest daughter and actress Akshara Haasan at the airport.
"Kamal Haasan should join politics. He has the courage to stick his neck out against communal forces", Kejriwal said after meeting Kamal Haasan.
Arvind Kejriwal also said that he will continue meeting Kamal Haasan in future as well.