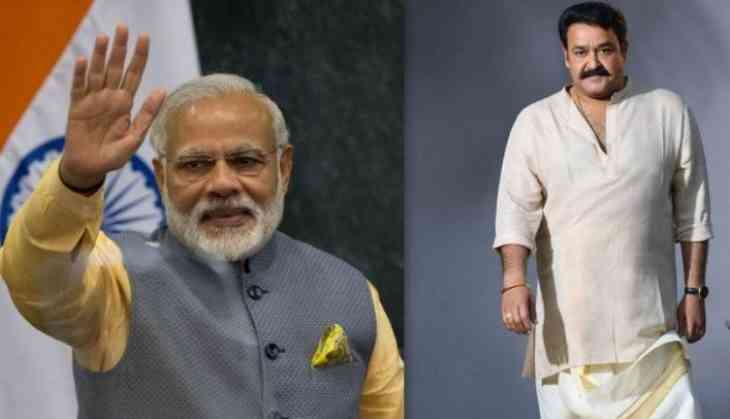 Pic: Narendra Modi, Mohanlal (file pic)
It's known that Indian Prime Minister has invited legendary Indian actor Mohanlal to be a part of the central government's 'Swachhata Hi Seva' moment on Saturday. In a personal letter to the Malayalam superstar, Modi said that Lalettan's presence can inspire millions to be part of this initiative. He also ranked cinema as one of the most effective media to bring about change on a large-scale.
And as expected, the five-time National award winning actor has accepted the prestigious invite to be a part of the Swachhata Hi Seva movement. He also urged that our home will light up more this Diwali than all the previous years if we pledge to keep our home clean from today.
Mohanlal took to his Facebook page to accept Narendra Modi's invitation.
The actor wrote, "To be a responsible citizen we need to be proud of our nation first , we need to understand this country is our 'home' and 'home' is our identity.
We need to keep our 'home' clean, so that each one of us live in a clean environment and our guests (the people who visit us from other countries) are happy to be with us. I think, none of the day is better than the birth anniversary day of our Father of Nation when we should promise ourselves and our 'home' that we will keep it clean forever and never make it dirty in future.
Believe me our 'home' will light up more this Diwali than all the previous years if we pledge to keep our 'home' clean from this day. I support 'Swachhata Hi Seva' movement and dedicate myself to this great and noble cause. Lets' Build a New (clean) India. Jai Hind. #SwachhataHiSeva