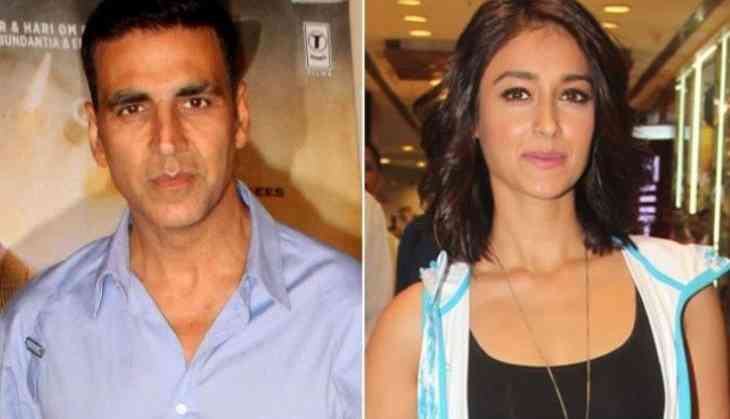 Pic: Akshay Kumar and Ileana D'Cruz
The shooting of South actress-turned-Bollywood actress Ileana D'Cruz's upcoming Hindi film Raid has recently commenced in Lucknow. Directed by Raj Kumar Gupta, the film stars Ajay Devgn paired opposite Ileana in the film.
In her 6-year-long career span in South (from 2006 - 2012), Ileana had done 18 films including Telugu, Tamil and Kannada.
In a recent interview, Ileana D'Cruz had stated that she used to describe herself as the Akshay Kumar of South film industry in her initial days.
"I keep joking, I was the Akshay Kumar of South film industry, I used to do four films a year. But only difference is he does good films. Some films of mine were good, some weren't. I was just signing films without even thinking, there wasn't this thing of 'wanting to do good work".
"I told myself, this is never really going to last for a long time, about time I start doing good work. Then I put my head into it completely... I had no idea about the South film industry and how it worked. When I was offered a film there, I thought how would I do it, I don't even speak the language. When I started doing it, I was like anyway people won't watch my film even if I do bad in it. It was a very stupid, carefree and careless attitude that I had", Ileana said.