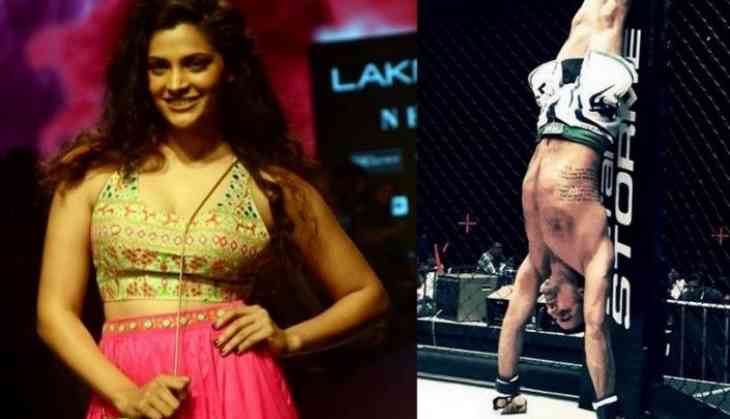 Pic: Saiyami Kher, Akshay Kumar
Telugu actress-turned-Bollywood actress Saiyami Kher, a sports and fitness freak, says she finds Bollywood superstar Akshay Kumar insirational. The actress who made her acting debut with the 2015 Telugu film Rey also stated that she's waiting for the commencement of her upcoming films.
"Looks and glamour are one part of the entertainment industry, but if you have a six-pack, it doesn't mean that you're a good actor. If you are doing an action film, you will need to physically look like an action hero. That's when the physicality comes in; but to be an actor, body type is not important. What's important is how you act and if the character requires you to have a particular kind of a body, then one has to work on that," Saiyami Kher said.
"With regards to fitness, you definitely need to remain very fit because if you are fit, you will get to do more work. But in the entertainment industry, I don't think that's the only focus because obviously acting always remains the main focus".
"I really look up to Akshay Kumar. He is tremendously fit and an inspiration", the Mirziya actress said.
"I am in talks for two very exciting projects and I'm just keeping my fingers really tightly crossed hoping that these take off soon," Saiyami added.