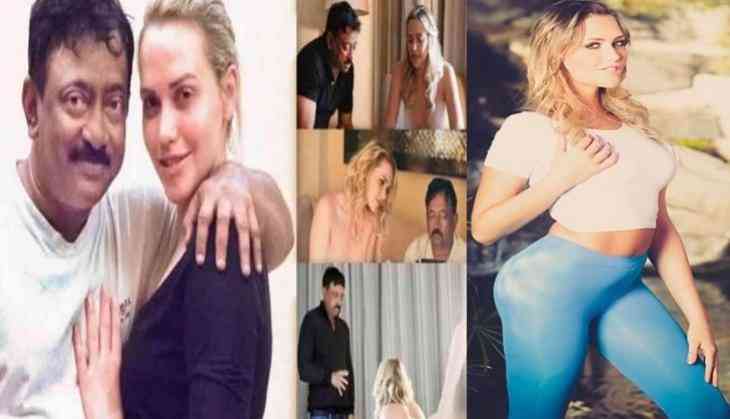 Pic: Ram Gopal Varma, Mia Malkova
Popular Telugu-Bollywood controversial filmmaker Ram Gopal Varma on Saturday told the police during questioning that he had no association with the adult-web film God, Sex and Truth, except providing the concept and directing it online. The short film also marked the Indian film debut of top porn star Mia Malkova.
Ram Gopal Varma was questioned for nearly three-and-half hours by Central Crime Station officials on Saturday about the allegations made against him by women activists. The officials also seized the Rangeela director's laptop and served another notice under Section 41 of Criminal Procedure Code and asked him to appear before them again next week.
Interestingly, Ram Gopal Varma told police that he did not director or produce God, Sex and Truth and it was only the concept he had given. He also added that the film was shot in Poland and the United Kingdom. He further revealed that his pictures with Mia Malkova were taken when she was shooting for another film.