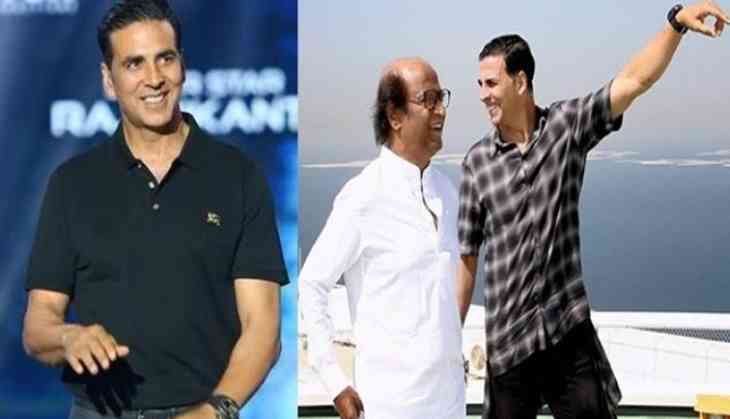 Pic: Akshay Kumar and Rajinikanth
It's known that Bollywood superstar Akshay Kumar is making Tamil film debut in Rajinikanth - Shankar's much awaited film 2.0. The film, tipped to be a sci-fi thriller, with a social message will see the Khiladi Kumar portraying the main antagonist role. The film is also the 131st film of Akshay Kumar's career.
However, even after doing 130 films, Akshay Kumar had revealed that Bollywood film industry need to learn from South film fraternity.
"This is my 131st film and after doing 130 films, I can say with conviction that I have learnt during this film. We (Bollywood) need to learn a lot from the South and the way they function at work. Their unity and the respect that they have for each other's talents is a lot to learn from". Akshay Kumar said.