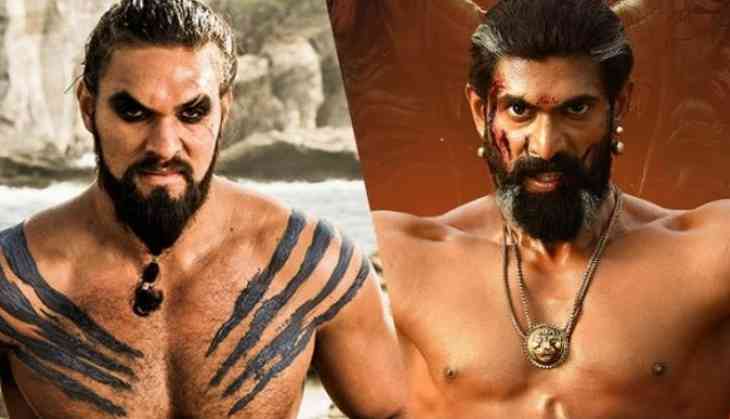 Pic 1: Jason Momoa, Pic 2: Rana Daggubati
Telugu actor Rana Daggubati has emerged as a popular face in India thanks to the stupendous success of the Baahubali series. The main antagonist role of 'Bhallaladeva' essayed by Rana Daggubati didn't only impressed the critics and audience alike, but also made him very popular across the India. The role was tailor-made for Rana thanks to his beefed up body.
However, not many are aware of the fact that Rana was not the initial choice to play Bhallaladeva's role in Baahubali series.
Rana Daggubati himself revealed this secret in a recent interview. Baahubali makers were initially planning to cast Hollywood actor Jason Momoa, who is known for his role of Khal Drogo in the Game of Thrones series.
Rana was quoted as saying:
"It just sounded so nice that I was supposed to play the role Khal Drogo was to play. I told the film's producer Shobhu Yarlaggada, 'I 'm Khal Drogo's replacement. That's a cool start. Let's do it'."