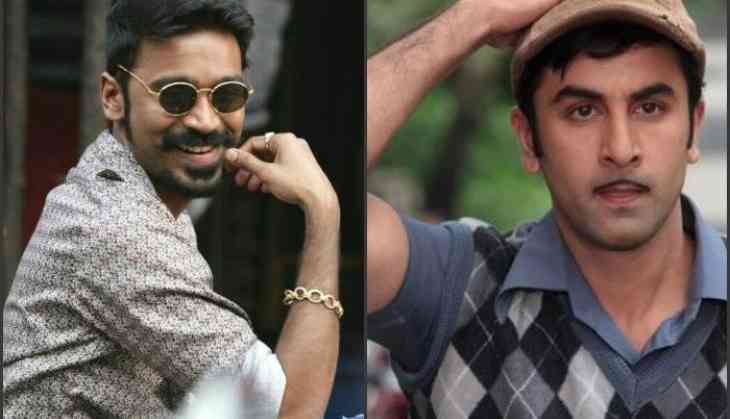 Pic: Dhanush, Ranbir Kapoor (file pic)
After making his directorial debut with the recent release Power Paandi, actor-turned-director Dhanush is all set to direct his second film soon.
It ha been reported that Dhanush is keen to remake the 2012 Bollywood comedy drama, Ranbir Kapoor starrer Barfi. Dhanush is also planning to direct and act in the film.
Earlier, in his interviews, the actor had revealed that he would like to remake Barfi in Tamil.
"It's true. Dhanush is interested in remaking Barfi. However, he can't take up the project immediately even if the plan materialises as he is occupied with three projects, including Vetrimaaran's Vada Chennai trilogy. He has just completed work on his Hollywood project. He will soon finish the pending portion of Enai Noki Paayum Thota and commence work on Maari 2. If Barfi remake has to happen it might go on the floors only in the second half of next year," a source close to Dhanush said.
Meanwhile, Dhanush's upcoming film VIP 2 is scheduled to hit the screens on Friday.