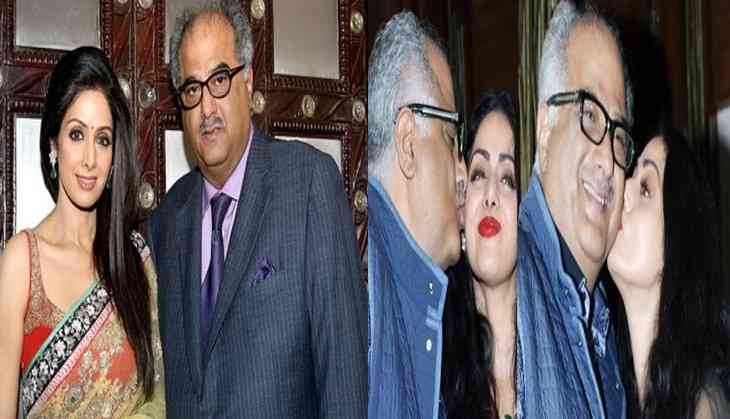 Pic: Sridevi and Boney Kapoor (file pic)
Popular Bollywood producer is all set to make a documentary film on his wife and late legendary actress Sridevi's life and work.
If Bollywood media reports are to be believed, the film will be directed by Boney Kapoor's friend Shekhar Kapur, the director of Sridevi's 1987 blockbuster Mr. India.
The Asian Age has quoted a source saying:
"It will be a kind of one-stop visual legacy on her life and cinema, with the rarest of rare footage and voices of everyone who mattered in her life. Boney is very disturbed by what he considers untruths that are being spread about his wife's death".
Sridevi died due to accidental drowning on February 24 in a hotel in Dubai where she was attending her nephew Mohit Marwah's marriage.